The final webinar in our series co-presented with BELLIN, this webinar discusses the best way to align the expectations and business requirements in the mind of the recipient. We will use the concept of Load Balanced Treasury and business cases to help further prove this point.
This report exists to help you understand the components of the treasury technology industry by providing current data and strategic insight. Don't miss the DEFINITIVE guide and download it today.
Managing payments across global networks is complex.  Find out what solutions are available to ease the pain and enhance your business.
This report and infographic combo serves as a follow-up to our 2016 Global Payments Survey. Request your report today to receive it in your inbox as soon as it's released!
Real Experience.
Strategic Treasurer is recognized as a top tier consulting firm in the area of treasury and risk management. Corporate clients, banks, and technology vendors all rely on our industry-leading advisory services and market reach that are backed by a deep awareness of current needs, practices, and budgeting priorities of treasury professionals through six annual industry surveys and decades of treasury experience. We utilize a Senior Consultant Model where every project is managed by senior consultants with actual practitioner experience in corporate and/or banking roles.
Trusted Advice.
Our clients value us because we've been in their shoes. All of our consultants have practical, hands-on experience in corporate treasury environments, holding various senior management and leadership roles in numerous industries. We're trusted because we've been there and we do whatever is required for your success.
Don't Carry The Burden Alone
Managing the inner workings of a complex treasury department can be difficult.  It helps to have support from seasoned professionals who have been in your shoes and who know the market at large to help your team find the right solution for your company.
Contact Us Today
Inform the Industry.
All ships rise and fall with the tide.  The same is true of treasury practices in the sea of varying operational protocols, increasing fraud attempts, and growing globalization trends.  In order for the industry to advance and stay ahead of the chaos of the environment, professionals need to be aware of the leading practices that help to stabilize their respective ships so that energy can be spent on advancing the practice of treasury rather than be wasted on plugging holes and bailing water from the waves of change acting against progress.
Advise Our Clients.
All of our consultants have practical, hands-on experience in corporate treasury environments, having held various senior management and leadership roles in numerous industries. This experience is vital, as you need to hear from advisors who have stood in your shoes and understand that solutions and advice must be unique and contextualized to fit your organization's specific situation.
Do the Work.
Knowing the landscape and having a clear roadmap are prerequisites for any successful project or change. Most treasury teams are thinly staffed and not resourced for major updates. Working as partners we can assist you at whatever level you need so you can make sure the project is done right and on time. By sharing the load responsibly, your team won't have to work 24/7. We can flexibly scale up or down if your requirements change over time.
Global & Domestic Treasury
Financial Risk Management
Treasury & Risk Technology
Working Capital Optimization
Treasury Related Resources
Strategic Treasurer hosts multiple webinar presentations annually, each addressing areas of compliance, finance, or treasury.  Webinars provide attendees with accurate, up-to-date information on key topics as well as findings from surveys and analyst reports.  They are typically co-presented with technology providers and banks who are able to provide additional insight from their unique viewpoints.  Many provide the opportunity to earn free CTP credits for attendees.
Our annually produced Analyst Report Series provides a full picture of the leading technology providers in the treasury market.  These reports fill gaps in the technology analyst space by independently assessing relevant technology solutions and providing an enriched, in-depth look at both product and company-level qualifications.  Corporate practitioners benefit by seeing a full range of quality vendors as they look for the right project fit.
Treasury Update, our bi-annually produced industry newsletter, is a resource for treasury professionals to help raise awareness of key treasury items, issues, and events as well as to highlight leading practices and advanced strategies that enable treasury professionals and their organizations to be more effective, efficient, and resilient in the face of an ever changing, fraud-filled, and often turbulent financial environment.
We provide primary market research through 6 annual treasury-related surveys.  The results are calibrated meticulously and released in our survey results webinars and, upon request, specific data sets are available for market analysis efforts.  Practitioners are able to see how their firms align in comparison to others, which helps you determine if your organization is on track, ahead of the curve, or lagging in a particular area.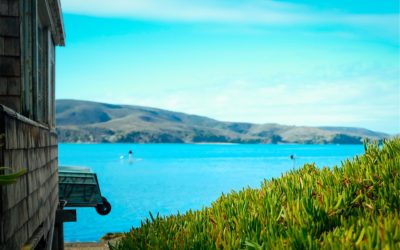 You've picked a TMS… now what? The first step in your implementation plan is figuring out how to best onboard your banks.