Guidance and Support with Strategic Treasurer
Are you struggling to stay on top of the work due to being thinly staffed? Most companies need help to get all of the work done. Outsource your daily headaches. We are here to help lift the burden that your team is facing.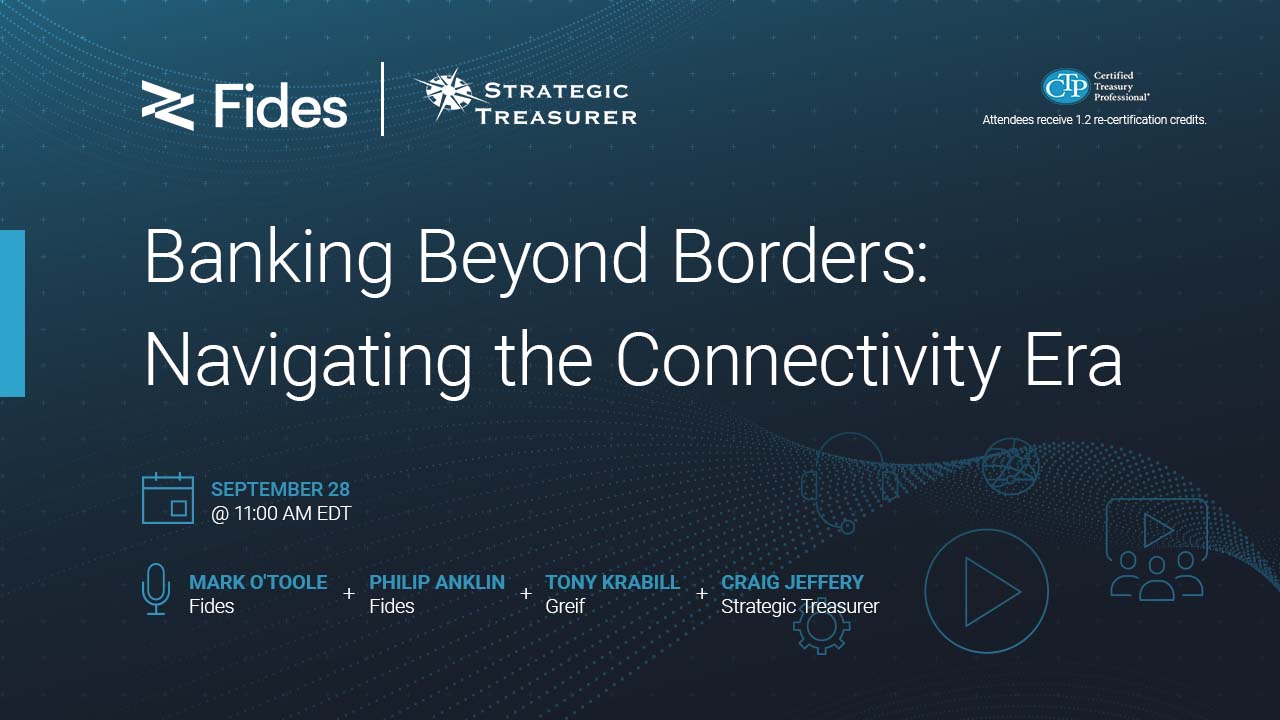 Banking Beyond Borders: Navigating the Connectivity Era
Gain insights into the transformative impact of connectivity on the banking industry. As technology continues to bridge geographical gaps and reshape traditional financial systems, this panel discussion delves into the opportunities and challenges that come with banking's new connected landscape. Attendees can expect to gain a deeper understanding of how cross-border transactions, digital platforms, and real-time data are shaping the future of banking. From exploring the potential for enhanced customer experiences to understanding the regulatory implications of this global connectivity, the discussion will provide a comprehensive view of the changing dynamics.
1.2 CTP and CPE re-certification credits available
September 28, 11:00 AM – 12:00 PM EDT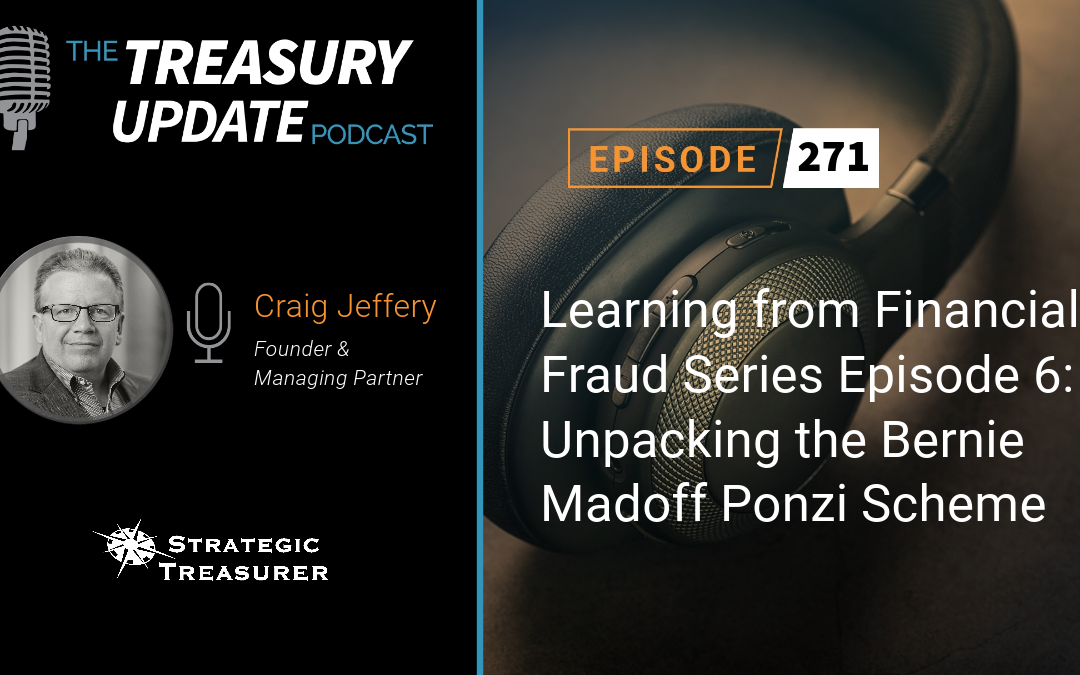 Welcome to another edition of our Learning from Financial Fraud Series. In this segment, we delve into the notorious Bernie Madoff Ponzi Scheme. Join us as we unravel the intricate layers of this scandal, where Bernie Madoff, a once-respected financier, orchestrated an elaborate scheme that entrapped countless investors.
Learn more about staff augmentation at: https://securetreasury.com/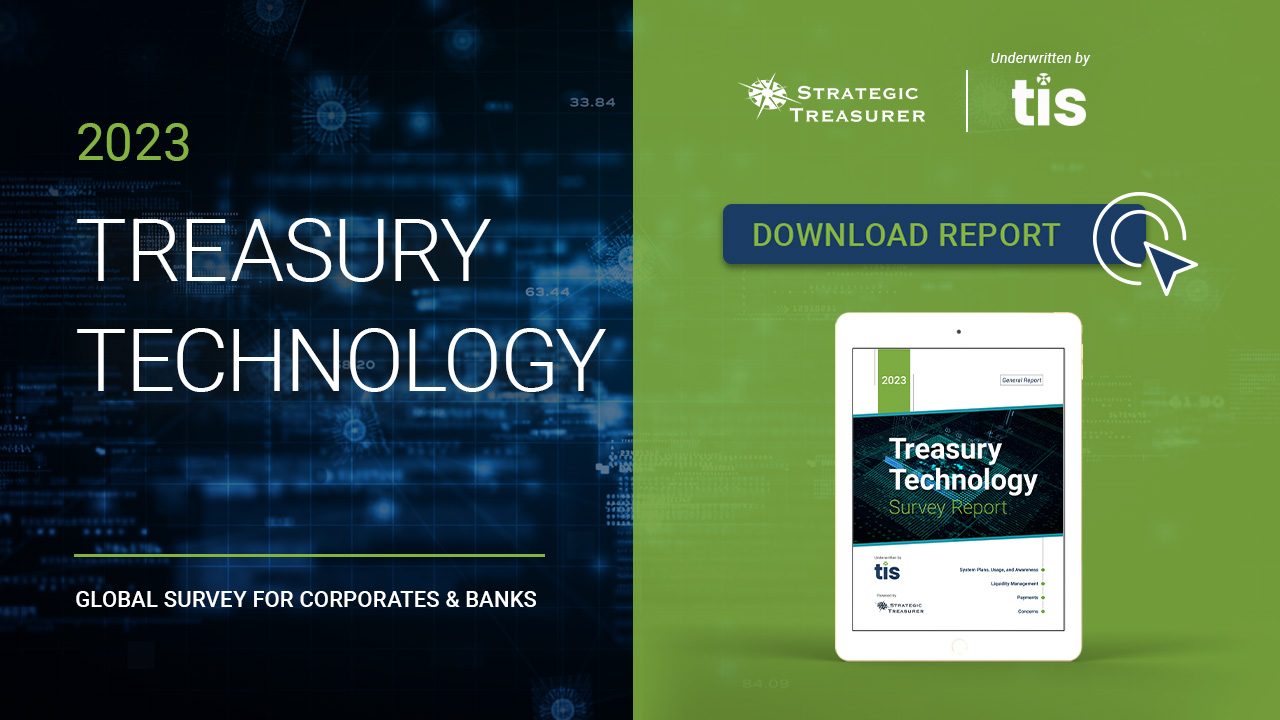 Treasury Technology Report
Strategic Treasurer and TIS are proud to present the findings from the Treasury Technology Survey with data from over 150 respondents operating primarily across North America and Europe. This study polls treasury and finance professionals on their views regarding technology drivers, challenges, and system plans, use, and needs.
Our mission is to elevate & enhance the practice of treasury by advising individual clients & informing the industry at large.
Advising Our Clients.
All of our consultants have practical, hands-on experience in corporate treasury environments, having held various senior management and leadership roles in numerous industries. Being able to pull on this experience, our consultants have the ability to understand that solutions and advice must be unique and contextualized to fit your organization's specific situation. They can walk you through a customized process from beginning to end and answer any questions you have along the way.
Informing the Industry.
Informing the industry is an integral part of what drives our mission. In order for the industry to advance and stay ahead of the chaos of the environment, professionals need to be aware of the leading practices that can help stabilize their companies. We aim to fill this hole by creating our own primary market research. Using this, we are able to give relevant and up-to-date information in our webinars, reports, and visual guides. We can help you fill any gaps you might have in your company.
Global & Domestic Treasury
Financial Risk Management
Working Capital Optimization
Sign up for our newsletter here
Join our mailing list to receive the latest news and update by filling out the form below.
By filling out the form below, you acknowlege and understand you will be placed on Strategic Treasurer's email list. For more information, you can view our privacy policy here.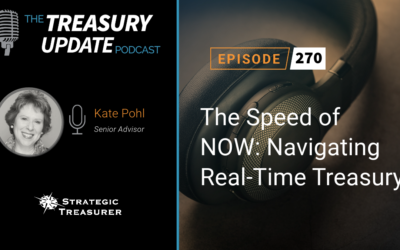 In today's episode, Craig and Kate Pohl, Senior Advisor with Strategic Treasurer, discuss the true meaning of "real-time" in finance, its impact on consumers and businesses, and its future implications. They also discuss value and shed some light on fraud protection and innovative strategies.