Treasury Technology Analyst Report
Access your definitive guides to treasury technology. Researching new treasury and finance technology can be overwhelming. Strategic Treasurer has stepped in to help. Explore our definitive guide to the treasury technology landscape and discover detailed, data-based coverage of:
Treasury & Risk Management Systems
Treasury Aggregators
Supply Chain Finance & Cash Conversion Cycle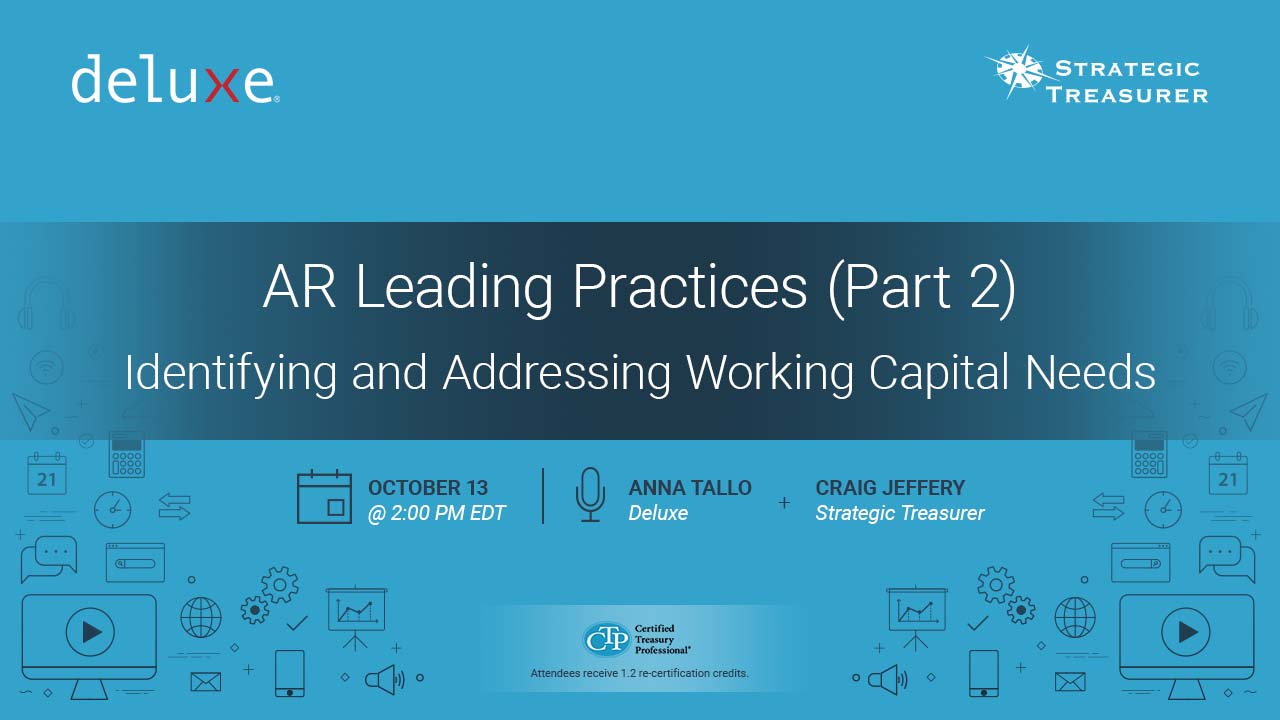 AR Leading Practices (Part 2): Identifying and Addressing Working Capital Needs
Managing working capital well is vital, but it isn't always simple. As working capital needs shift in response to the environment, accounts receivable (AR) and treasury must work to identify the current needs and find ways to address them. This session will cover how to determine what is necessary for working capital in light of today's various chaotic factors and will discuss leading practices and key changes to processes or technology that can improve working capital and efficiently address its current challenges.
1.2 CTP re-certification credits and 1.2 CPE credits available
October 13 at 2:00 PM EDT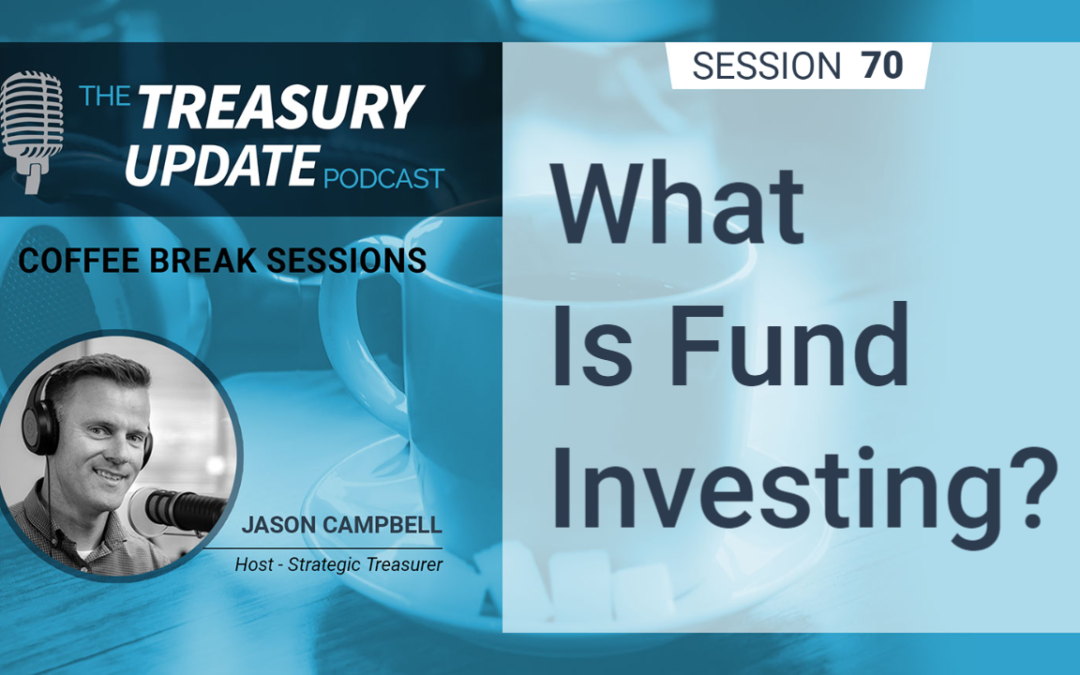 What is fund investing? Coffee Break Session Host Jason Campbell catches up with Strategic Treasurer's Senior Advisor Paul Galloway to talk about fund investing. They discuss the various types of funds someone can invest in, the differences between those types, who uses the funds, and the risk considerations.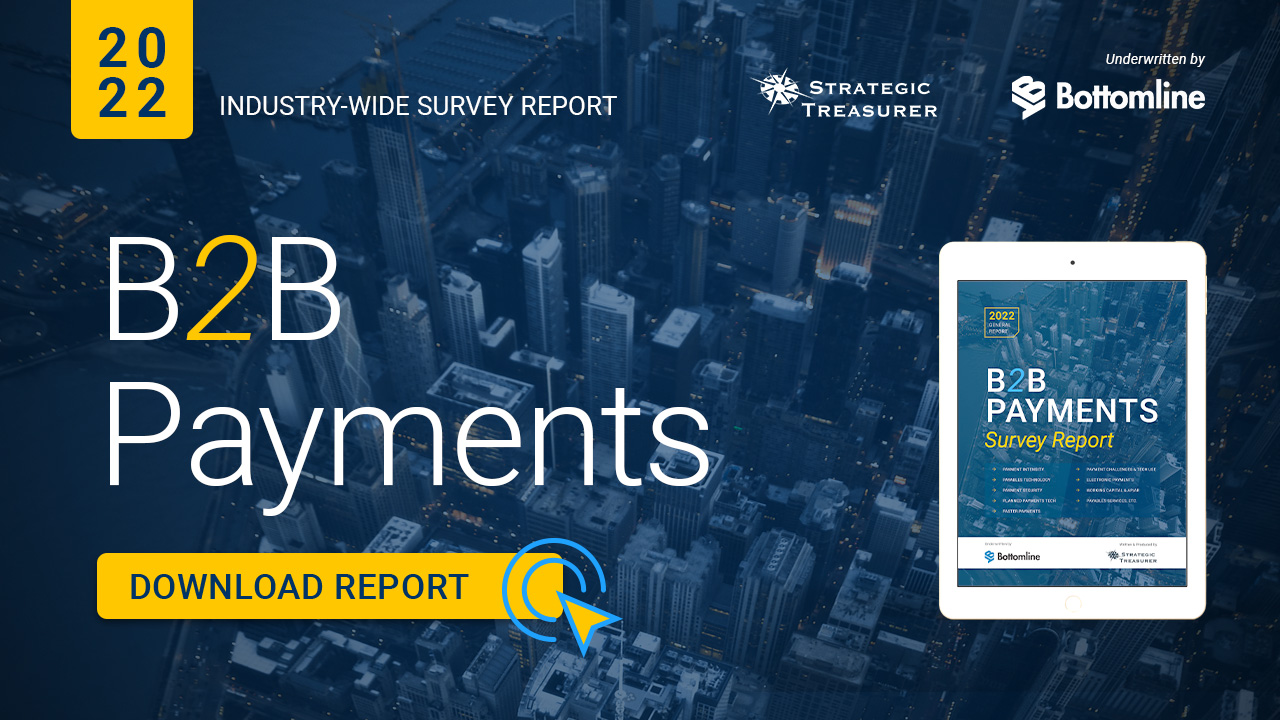 2022 B2B Payments Report
This survey, underwritten by Bottomline, sought to understand the shifting technologies, strategies, and practices used by organizations across the Business-to-Business (B2B) payments landscape. This study provides valuable insights related to the overall payments complexity and challenges being experienced by practitioners within the treasury and finance environment, and also sheds light on the unique solutions and tactics employed by organizations to optimize payment processes and maximize efficiency.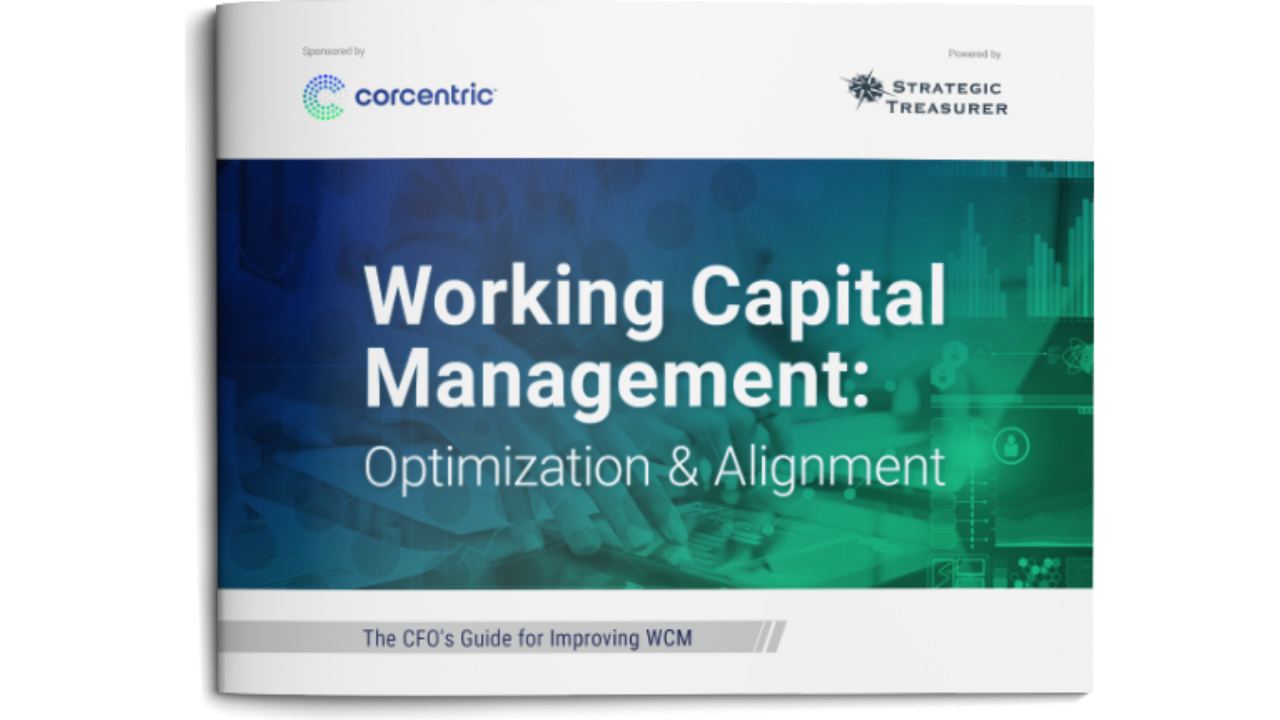 Working Capital Management eBook
This mini eBook covers the different definitions of working capital and their purposes; the appropriate aims of a working capital management program contrasted with the red herrings; stories that demonstrate working capital issues and solutions; and leading practices and necessary steps. Its guidance is aimed at helping you lead your organization into a thriving state of efficiency and excellence by optimizing working capital and aligning goals.
Our mission is to elevate & enhance the practice of treasury by advising individual clients & informing the industry at large.
Advising Our Clients.
All of our consultants have practical, hands-on experience in corporate treasury environments, having held various senior management and leadership roles in numerous industries. Being able to pull on this experience, our consultants have the ability to understand that solutions and advice must be unique and contextualized to fit your organization's specific situation. They can walk you through a customized process from beginning to end and answer any questions you have along the way.
Informing the Industry.
Informing the industry is an integral part of what drives our mission. In order for the industry to advance and stay ahead of the chaos of the environment, professionals need to be aware of the leading practices that can help stabilize their companies. We aim to fill this hole by creating our own primary market research. Using this, we are able to give relevant and up-to-date information in our webinars, reports, and visual guides. We can help you fill any gaps you might have in your company.
Global & Domestic Treasury
Financial Risk Management
Working Capital Optimization
Sign up for our newsletter here
Join our mailing list to receive the latest news and update by filling out the form below.
By filling out the form below, you acknowlege and understand you will be placed on Strategic Treasurer's email list. For more information, you can view our privacy policy here.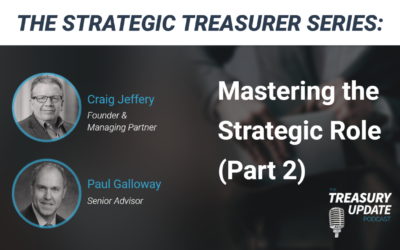 In this second episode of our Treasury Roles and Developments series, we will discuss how strategic and operational roles differ. While it may be more practical to have staff members dedicated strictly to one or the other of these roles, many firms with smaller treasury departments need flexible employees who can transition between the two whenever needed. Paul Galloway and Craig Jeffery, of Strategic Treasurer, both weigh in on their previous experiences jumping between the two types of roles throughout the day.