Payment Security Roadmap
Are you on the road to security? Securing payments is an ongoing process as the threat of fraud increases each day. Strategic Treasurer has spent years researching the market and its response to fraud of all types. Using that data, combined with our senior consultants' expertise, we've developed a robust solution set with a clear path to stronger payment security. The Payment Security Roadmap provides a clear path to stronger organizational defenses and a reduced risk of loss due to fraud.
Visit strategictreasurer.com/security-snapshot for your free security snapshot.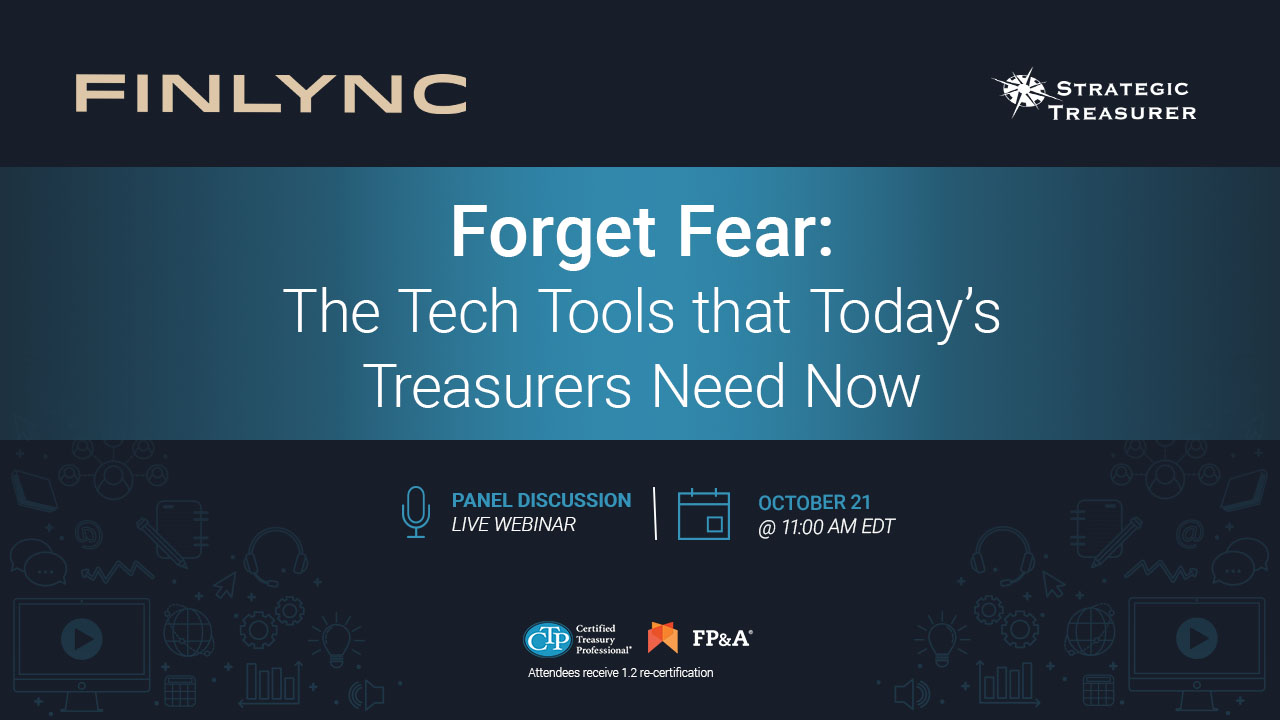 Forget Fear: The Tech Tools that Today's Treasurers Need Now Webinar
From BI to bank APIs, keeping up on the landscape of treasury technology can be overwhelming. This webinar will cover:
 what tech tools are the "new & now," what's coming next, and what is becoming obsolete
concrete, real-world examples of how companies are using these tools today
specifics on how to decide which tools are right for your organization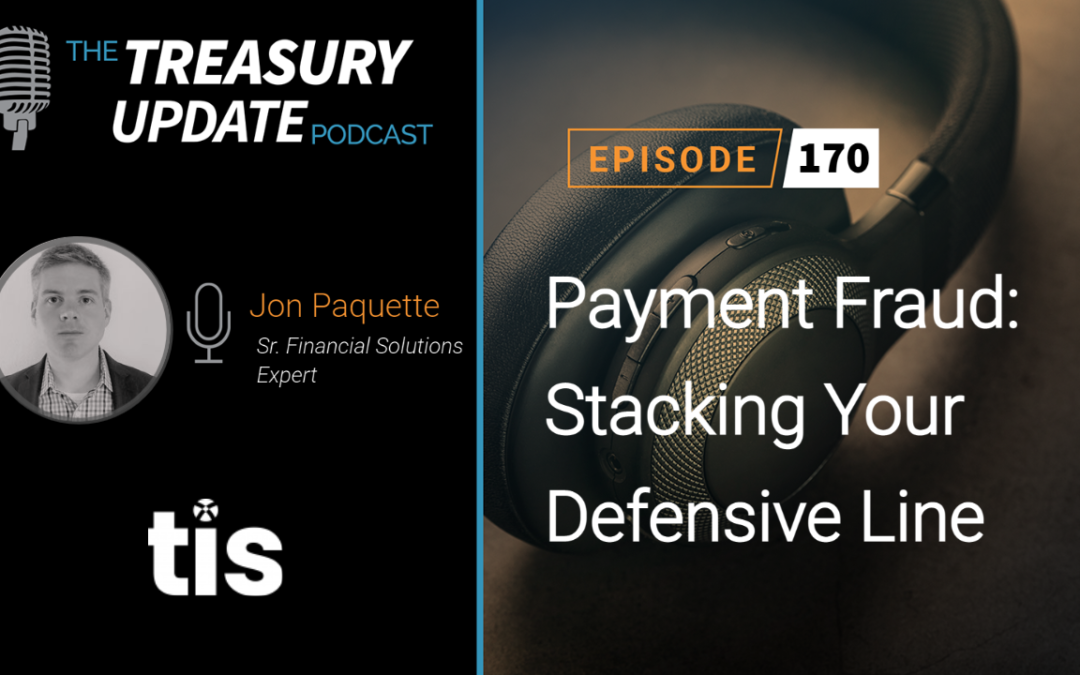 Host Craig Jeffery catches up with Jon Paquette, Senior Financial Solutions Expert at Treasury Intelligence Solutions (TIS), to discuss the concept of stacking your defensive line against payment fraud. They dive into a discussion on the importance of payment security, protection layers, points of intrusion, mitigation strategies and more. Listen to find out how to better protect your organization against payment fraud.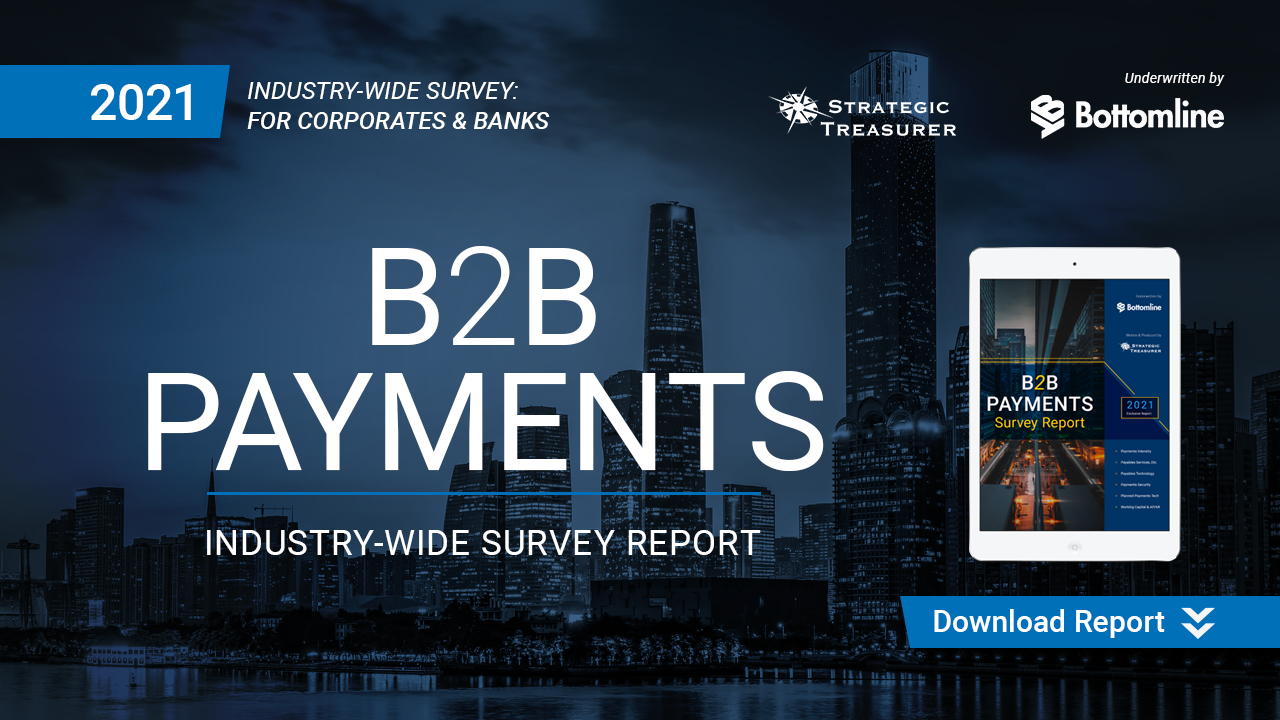 2021 B2B Payments Survey Report
This survey sought to understand the shifting technologies, strategies, and practices used by organizations across the Business-to-Business (B2B) payments landscape. This study provides valuable insights related to the overall payments complexity and challenges being experienced by practitioners within the treasury and finance environment, and also sheds light on the unique solutions and tactics employed by organizations to optimize payment processes and maximize efficiency.
Our mission is to elevate & enhance the practice of treasury by advising individual clients & informing the industry at large.
Advising Our Clients.
All of our consultants have practical, hands-on experience in corporate treasury environments, having held various senior management and leadership roles in numerous industries. Being able to pull on this experience, our consultants have the ability to understand that solutions and advice must be unique and contextualized to fit your organization's specific situation. They can walk you through a customized process from beginning to end and answer any questions you have along the way.
Informing the Industry.
Informing the industry is an integral part of what drives our mission. In order for the industry to advance and stay ahead of the chaos of the environment, professionals need to be aware of the leading practices that can help stabilize their companies. We aim to fill this hole by creating our own primary market research. Using this, we are able to give relevant and up-to-date information in our webinars, reports, and visual guides. We can help you fill any gaps you might have in your company.
Global & Domestic Treasury
Financial Risk Management
Working Capital Optimization
Sign up for our newsletter here
Join our mailing list to receive the latest news and update by filling out the form below.
By filling out the form below, you acknowlege and understand you will be placed on Strategic Treasurer's email list. For more information, you can view our privacy policy here.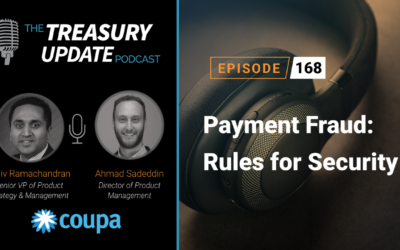 Host Craig Jeffery joins Rajiv Ramachandran, Senior Vice President of Product Strategy & Management, and Ahmad Sadeddin, Director of Product Management at Coupa, to discuss concepts featured in their eBook on Payment Fraud: Assessing & Responding to an Escalating Threat. Topics of discussion center around the current situation of payment fraud, the threat levels of various types of fraud, common areas of vulnerability, and rules for compliance. Listen to this episode to learn how to protect yourself and your organization against the rise of payment fraud.