Weekly COVID-19 Impact & Response Survey
The Global Crisis Monitor provides rapid exploration and response reporting on major factors impacting treasury and finance organizations. This effort is supported by the Treasury Coalition which consists of leading solution providers leveraging their networks to ensure comprehensive results for the good of the profession.
We will release a new iteration of this micro-survey each week along with the previous week's results so that together we can monitor the situation and best support our organizational responses.
Visit TreasuryCoalition.com for weekly surveys and results.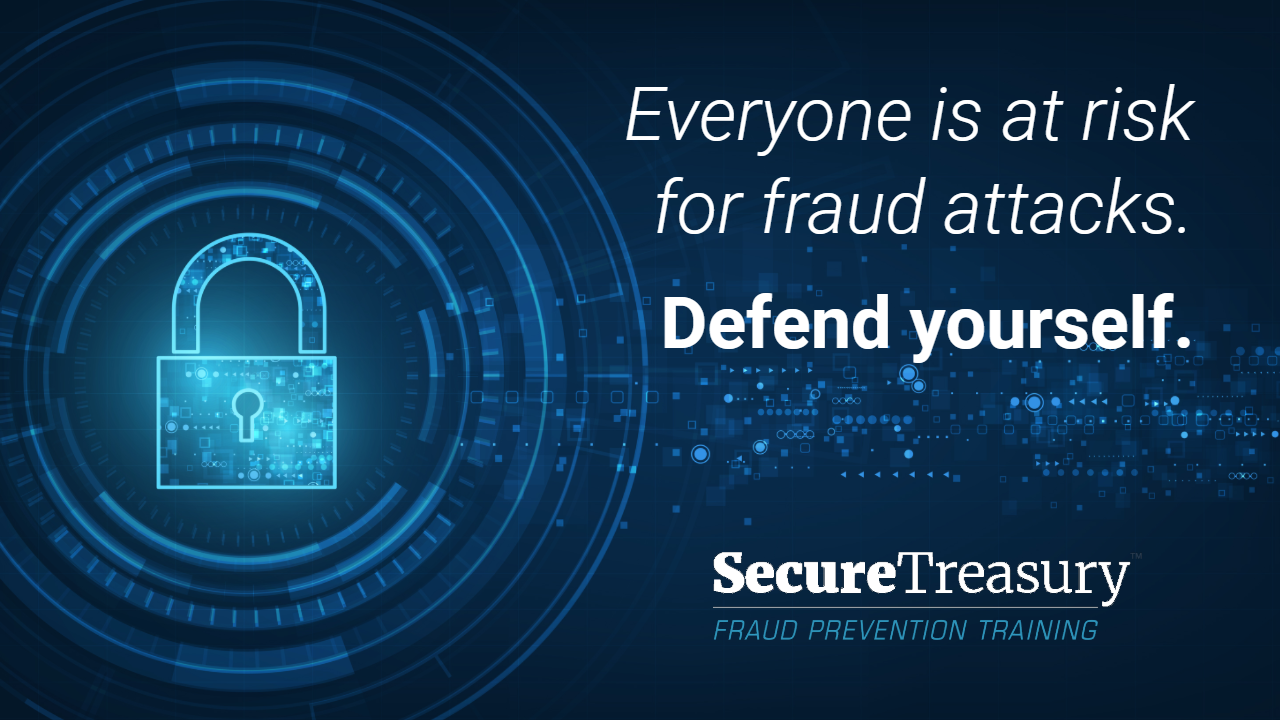 SecureTreasury

™
Without proper training and testing, employees represent a massive vulnerability in your defenses against fraud. Ensure they understand how to identify and protect against all forms of attacks.
Strategic Treasurer offers a cloud-based program, designed to reduce the risk of corporate payment fraud by educating interdepartmental staff on common approaches to fraud, areas of organizational vulnerability, and leading practices for increased controls within a complete treasury security framework.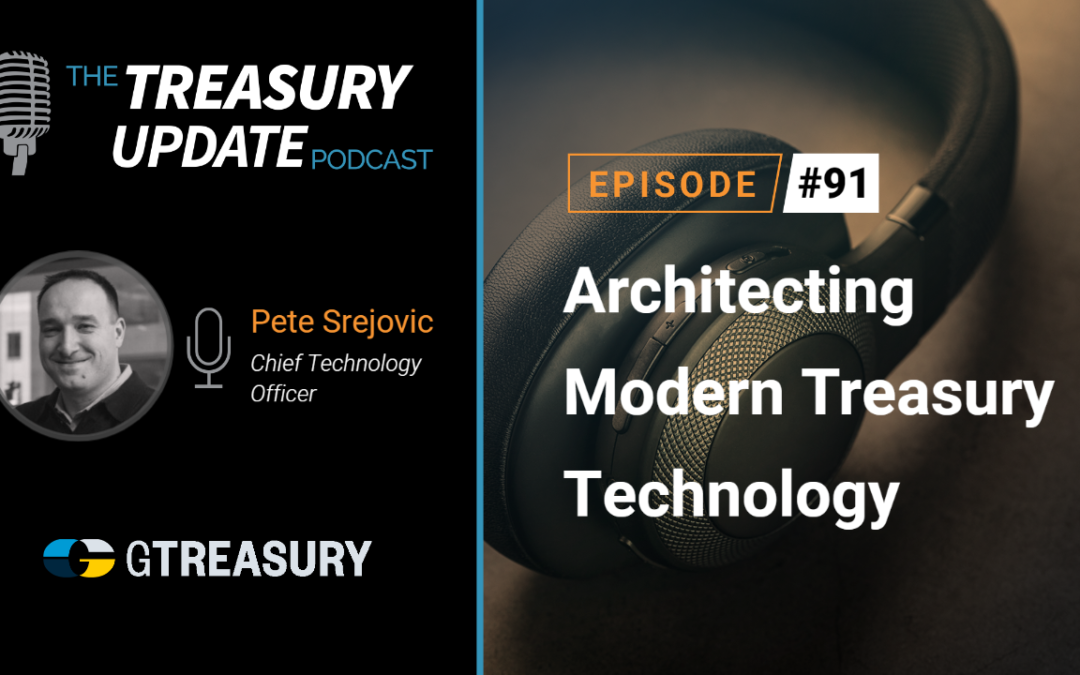 Host Craig Jeffery joins Pete Srejovic, Chief Technology Officer at GTreasury, to discuss modern treasury technology. Topics of discussion center around market changes and expectations, new treasury requirements, the move to simpler and flexible models, security applications and more. Listen in to discover simple treasury solutions to better position your company for success.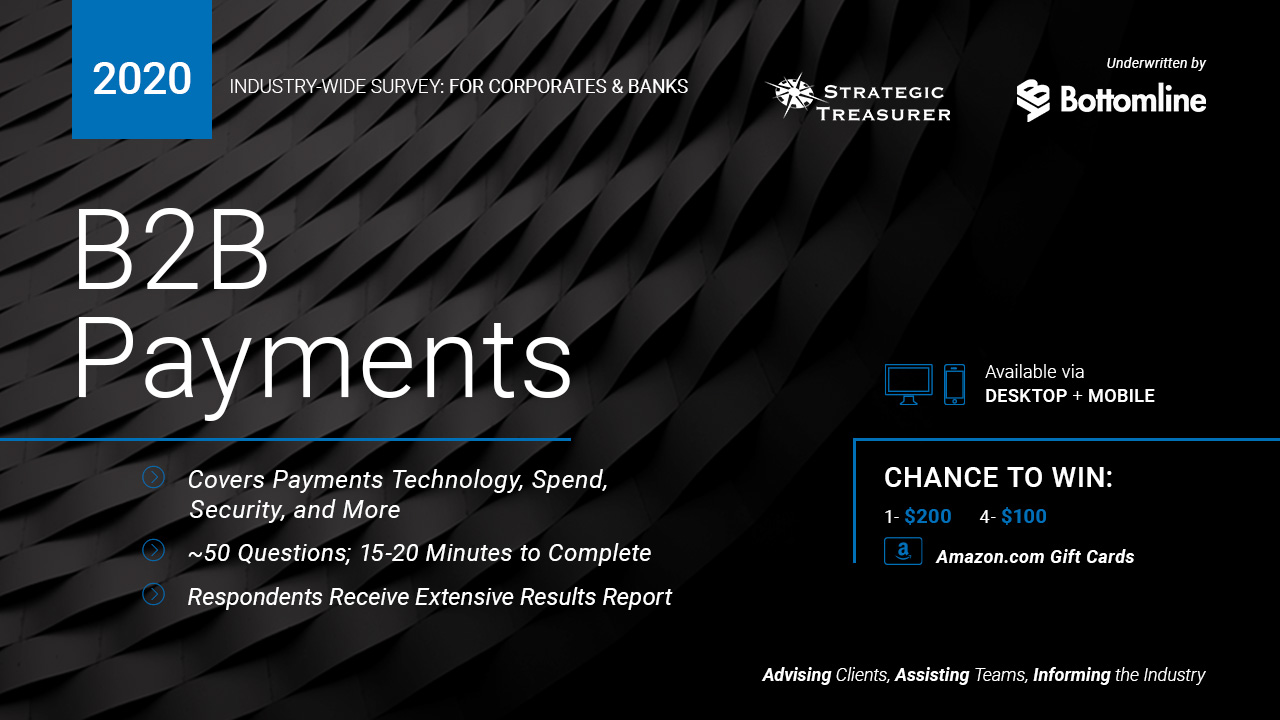 2020 B2B Payments Survey
This survey explores the shifting technologies and practices used by organizations around payments today. This study will discover the challenges experienced by practitioners and shed light on unique solutions and tactics employed to optimize B2B payment processes.
Learn where your organization stands by participating.
Answer ~50 questions. It takes 15-20 minutes to complete.
Access an in-depth results report by sharing your voice.
Join us in our market research and take the survey today!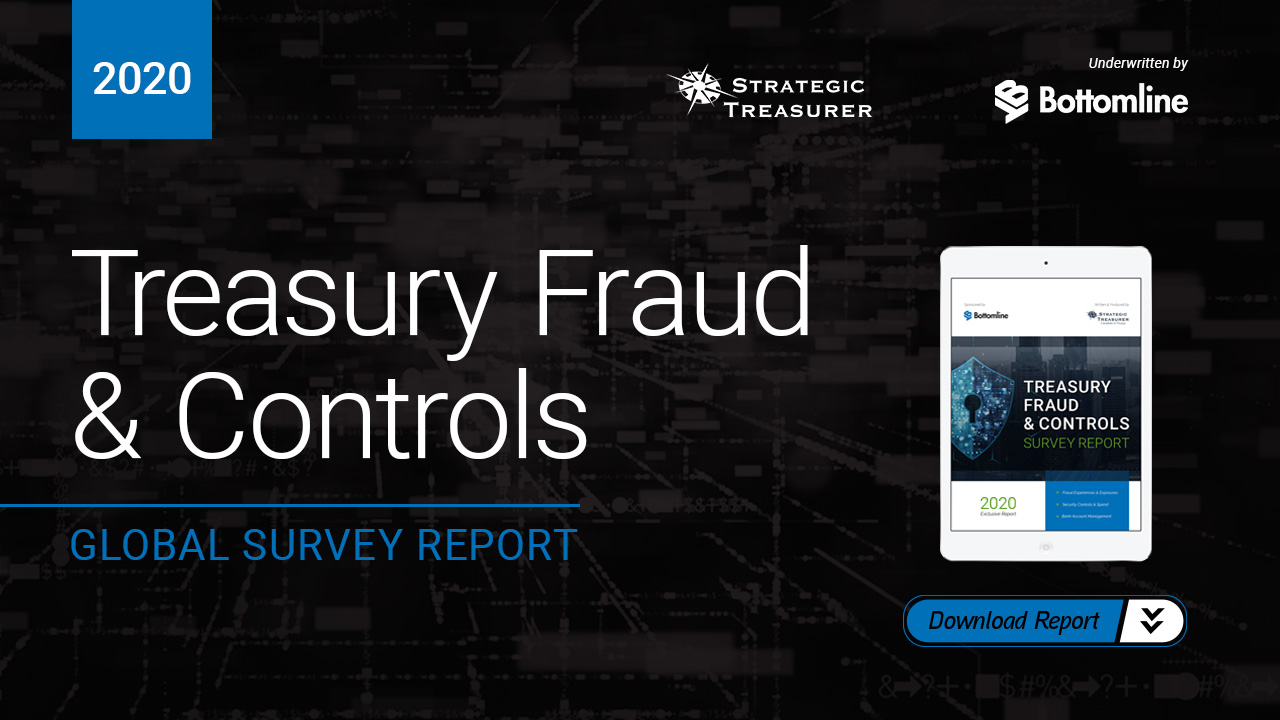 2020 Treasury Fraud & Controls Survey Report
With your help, we've consistently found that fraud is a top ranking concern for treasury. This year, as it has become a bigger issue worldwide, we discover how your experiences and practices have changed. Has your security framework been strengthened? Or are you still doing the same things, hoping you're not one of the many corporates who have suffered a loss from fraud in the past year?
Download the report today!
Our mission is to elevate & enhance the practice of treasury by advising individual clients & informing the industry at large.
Advising Our Clients.
All of our consultants have practical, hands-on experience in corporate treasury environments, having held various senior management and leadership roles in numerous industries. Being able to pull on this experience, our consultants have the ability to understand that solutions and advice must be unique and contextualized to fit your organization's specific situation. They can walk you through a customized process from beginning to end and answer any questions you have along the way.
Informing the Industry.
Informing the industry is an integral part of what drives our mission. In order for the industry to advance and stay ahead of the chaos of the environment, professionals need to be aware of the leading practices that can help stabilize their companies. We aim to fill this hole by creating our own primary market research. Using this, we are able to give relevant and up-to-date information in our webinars, reports, and visual guides. We can help you fill any gaps you might have in your company.
Global & Domestic Treasury
Financial Risk Management
Working Capital Optimization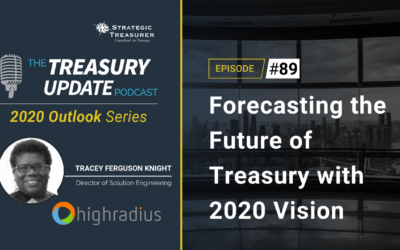 On this episode of the 2020 Outlook podcast series, Host Craig Jeffery sits down with Tracey Ferguson Knight, Director of Solution Engineering at HighRadius to discuss forecasting the future of treasury. They unveil the top focus area for treasurers in 2020 and discuss how to profitably overcome its biggest pain point.