2022 Virtual Card Solutions Survey
In a growing environment of electronic payments, organizations are seeking ways to make safer, faster, and more efficient processes where visibility and value are increased and exceptions and challenges are diminished. This survey explores the current evaluation of virtual card programs and performance by organizations along with expectations and plans for the future.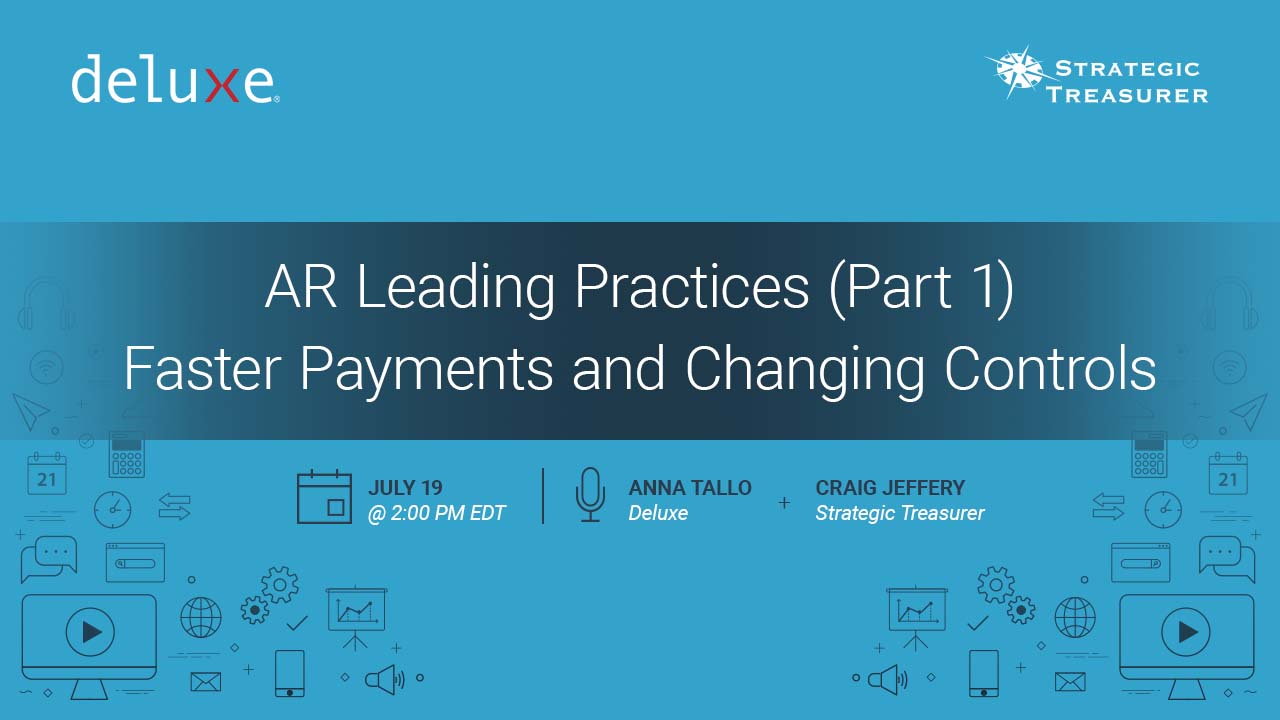 AR Leading Practices (Part 1): Faster Payments and Changing Controls
Reflective of their name, faster payments are also creating rapid changes both in the payments arena and in the surrounding control requirements. While AR professionals are, as a whole, excited about the opportunities faster payments present, many also recognize some challenges and concerns, raising several questions: What are the different challenges these innovations pose? How will those challenges progress or shift over time? What changes are occurring with control requirements? And finally, given all of that, how can treasury and AR work together to optimize working capital and their overall processes and results in this new environment? This webinar will seek to answer these key questions, shedding light on both what is changing and how AR and treasury can move forward.
1.2 CPE credits
July 19 at 2:00 PM EDT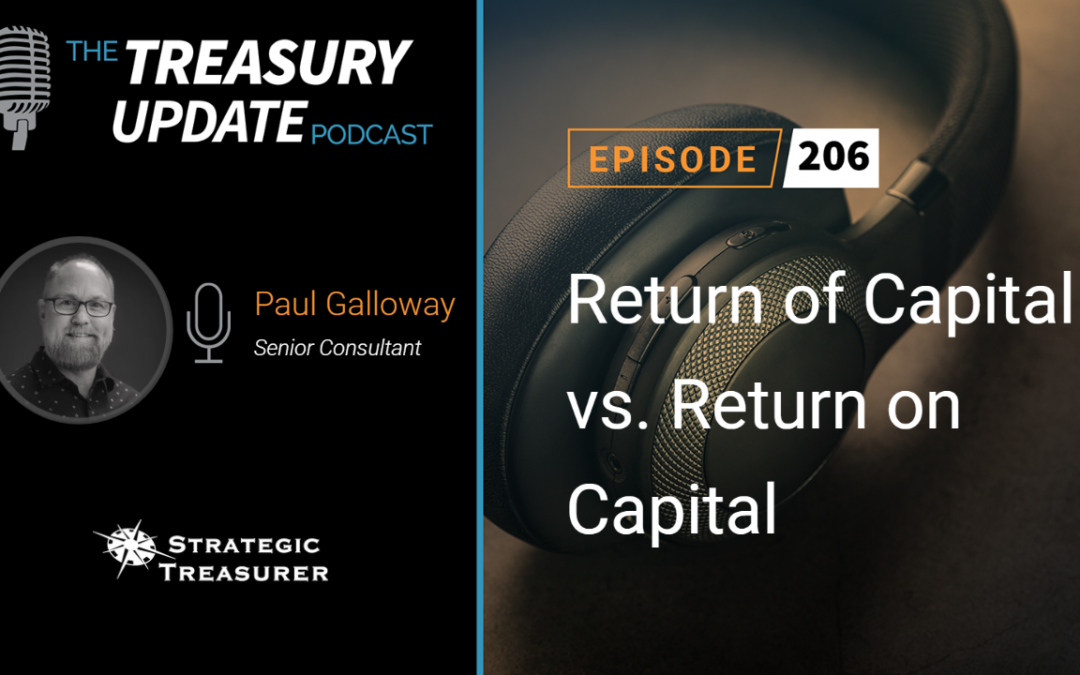 Building on last week's podcast on debt and equity, Craig Jeffery and Paul Galloway discuss the differences between the return of capital and the return on capital.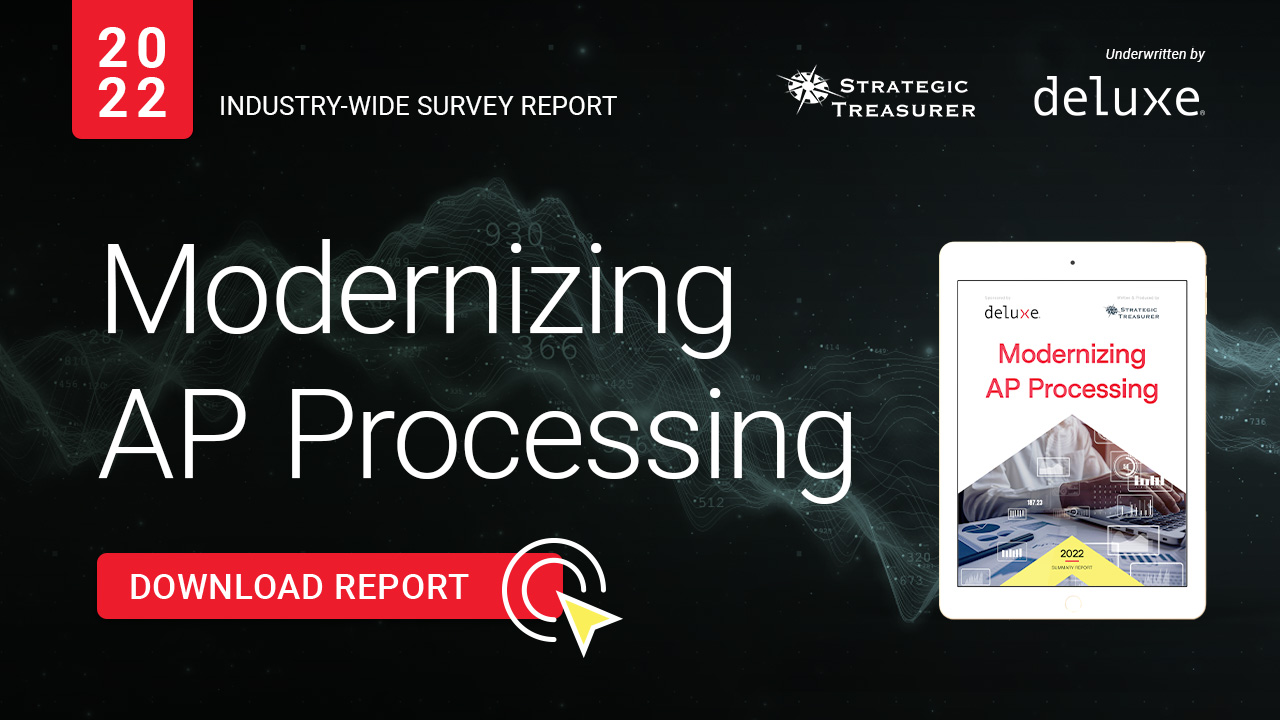 New Release: 2022 Modernizing AP Processing Report
This survey, underwritten by Deluxe, looked at various practices and plans for modernizing and automating AP and AR processes. The influence of recent disruptions, calibration of various pain points that drive change, and other motivators to upgrade AP and AR processes were examined. AR Processing report coming in Fall 2022!
Our mission is to elevate & enhance the practice of treasury by advising individual clients & informing the industry at large.
Advising Our Clients.
All of our consultants have practical, hands-on experience in corporate treasury environments, having held various senior management and leadership roles in numerous industries. Being able to pull on this experience, our consultants have the ability to understand that solutions and advice must be unique and contextualized to fit your organization's specific situation. They can walk you through a customized process from beginning to end and answer any questions you have along the way.
Informing the Industry.
Informing the industry is an integral part of what drives our mission. In order for the industry to advance and stay ahead of the chaos of the environment, professionals need to be aware of the leading practices that can help stabilize their companies. We aim to fill this hole by creating our own primary market research. Using this, we are able to give relevant and up-to-date information in our webinars, reports, and visual guides. We can help you fill any gaps you might have in your company.
Global & Domestic Treasury
Financial Risk Management
Working Capital Optimization
Sign up for our newsletter here
Join our mailing list to receive the latest news and update by filling out the form below.
By filling out the form below, you acknowlege and understand you will be placed on Strategic Treasurer's email list. For more information, you can view our privacy policy here.
A firm's debt and equity are important components when investors are watching. What is the cost to fund your operations? What costs are required to make investments or develop new products? In this podcast, Craig Jeffery and Paul Galloway of Strategic Treasurer discuss your WACC or Weighted Average Cost of Capital.