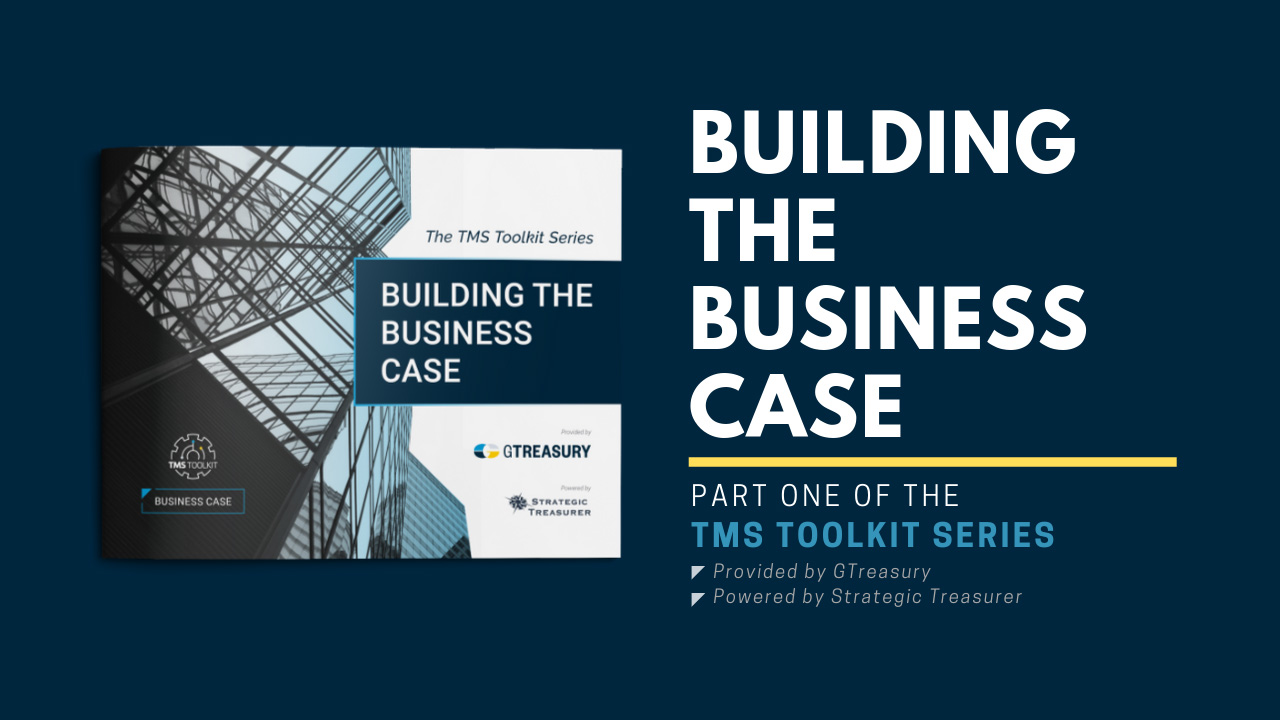 Building the Business Case
You want technology. It is a no-brainer. But, you are competing for dollars and mindshare. Making a significant change in treasury includes bringing the organization along on multiple fronts simultaneously. This involves socializing the need, showing the strategic fit and making the financial case. This first installment in the TMS Toolkit series identifies major shifts in the technology environment that are driving significant spend on treasury technology. It addresses key considerations for showing an ROI and provides a multi-step plan for moving forward.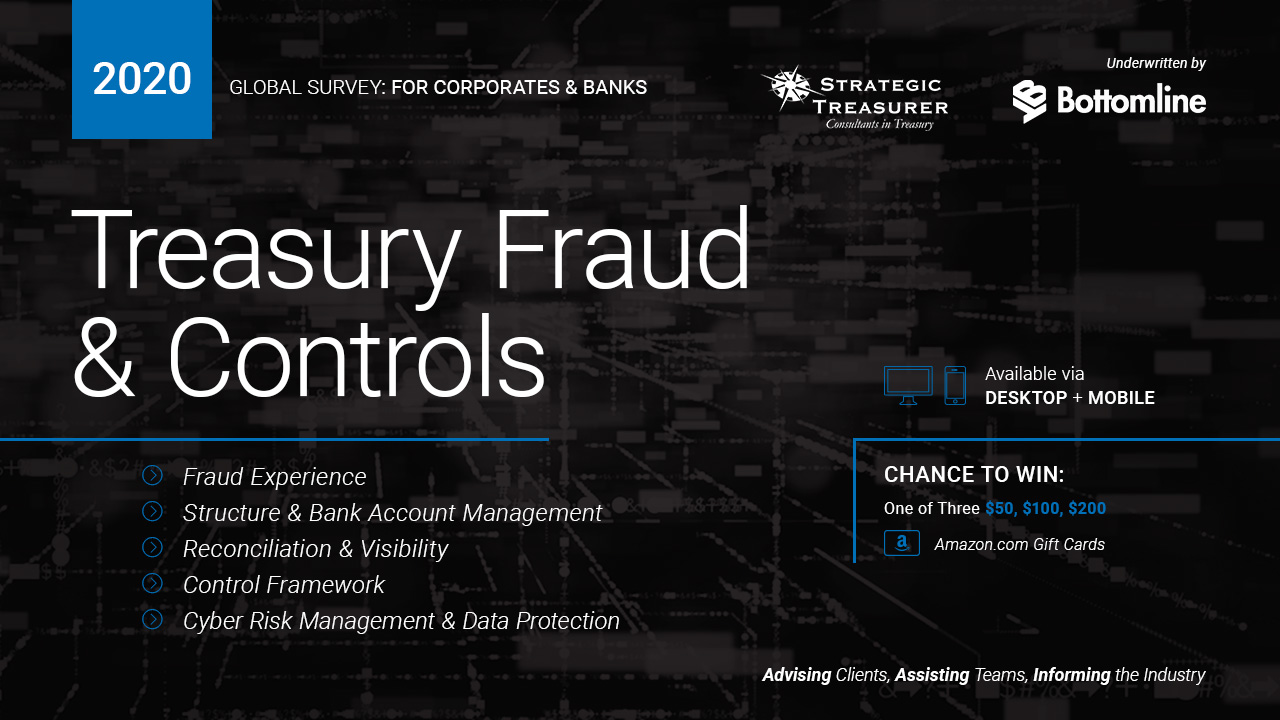 The 2020 Treasury Fraud & Controls Survey, presented with Bottomline Technologies, seeks to evaluate the current and projected impact of fraud on the finance and treasury environment. Practitioners are polled on their experiences with fraud and on the range of controls, safeguards, and security practices employed to protect their financial assets and information. This data is compiled annually and used to educate the industry as to how the fraud landscape is evolving, and how practitioners can better protect themselves and their organizations against attacks.
Join us in our market research and take the survey today!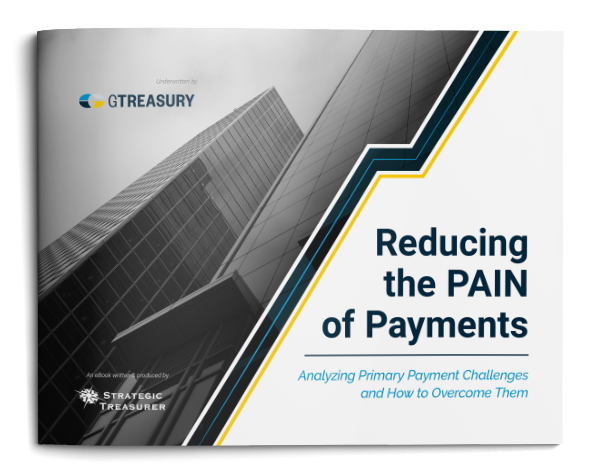 This eBook provides an extended look into the primary challenges associated with treasury's B2B payment operations, including what is causing these challenges and how they are evolving over time. This resource also offers insight into the leading solutions and techniques available today for overcoming these challenges and maximizing efficiency across B2B payments workflows and procedures.
We're excited to announce our new show on The Treasury Update Podcast! The Coffee Break series consists of 6-12 minute episodes covering foundational treasury topics and questions in about the same amount of time it takes you to drink your coffee. Tune in every first and third Thursday with Special Host and Treasury Consultant Alexa Cook of Strategic Treasurer.
On this first episode of Coffee Break Sessions, Special Host and Treasury Consultant Alexa Cook of Strategic Treasurer kicks off the new show interviewing Managing Partner Craig Jeffery on on how businesses define and view cash and why "Cash is King." Tune in to their discussion.
Our mission is to elevate & enhance the practice of treasury by advising individual clients & informing the industry at large.
Advising Our Clients.
All of our consultants have practical, hands-on experience in corporate treasury environments, having held various senior management and leadership roles in numerous industries. Being able to pull on this experience, our consultants have the ability to understand that solutions and advice must be unique and contextualized to fit your organization's specific situation. They can walk you through a customized process from beginning to end and answer any questions you have along the way.
Informing the Industry.
Informing the industry is an integral part of what drives our mission. In order for the industry to advance and stay ahead of the chaos of the environment, professionals need to be aware of the leading practices that can help stabilize their companies. We aim to fill this hole by creating our own primary market research. Using this, we are able to give relevant and up-to-date information in our webinars, reports, and visual guides. We can help you fill any gaps you might have in your company.
Global & Domestic Treasury
Financial Risk Management
Working Capital Optimization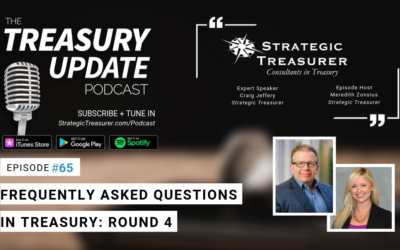 Listen to answers of some of the most frequently asked questions by treasury and finance professionals. Managing Partner Craig Jeffery of Strategic Treasurer shares valuable insights into key elements of centralized connectivity for treasury and accounts payable. Topics of discussion center around payment hubs, treasury aggregators, the importance of these services, and more. Join us as we continue with FAQ's in Treasury with Round 4.