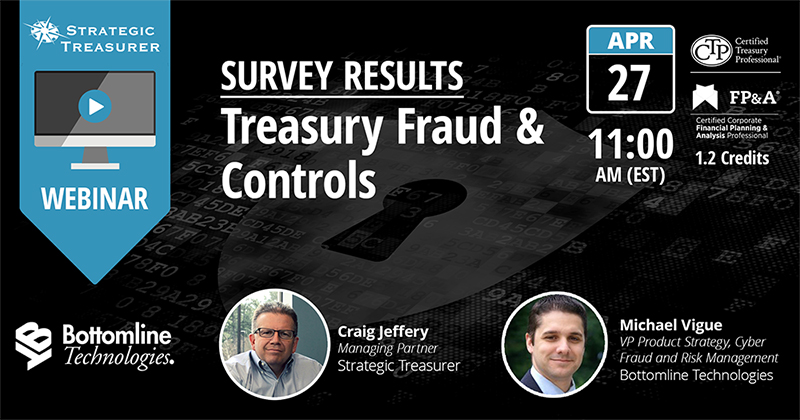 Survey Results: 2017 Treasury Fraud & Control [Webinar with Bottomline Technologies]
Since crime has been paying, the rise in crime rates is not a surprise. 
During this webinar, we will go over some of the major takeaways from one of our biggest surveys of the year. Register today to find out if crime does still pay (spoiler alert, it does) and what you can do to protect yourself. 
See more results here.
*Please note, at this time webinar replays are not eligible for CTP or FP&A re-certification credits.