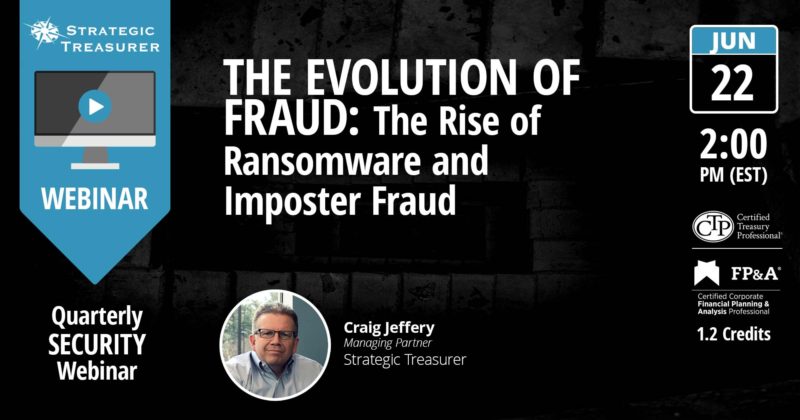 The Evolution of Fraud: The Rise of Ransomware and Imposter Fraud [Quarterly Security Webinar]
Fraud and security concerns have grown and now play, or should play, a very significant role in the everyday operations of corporate treasurers and bankers alike.
As the risk/reward calculus for fraud shifts in the criminals' favor, these crooks are continuing to look for new methods of perpetrating their schemes.
In recent months, the number of ransomware and imposter fraud attempts initiated against corporates has seen a dramatic spike. This has included several high-profile cases against large firms and governments, as well as local government agencies and the public at large. 
*Please note, at this time webinar replays are not eligible for CTP or FP&A re-certification credits.