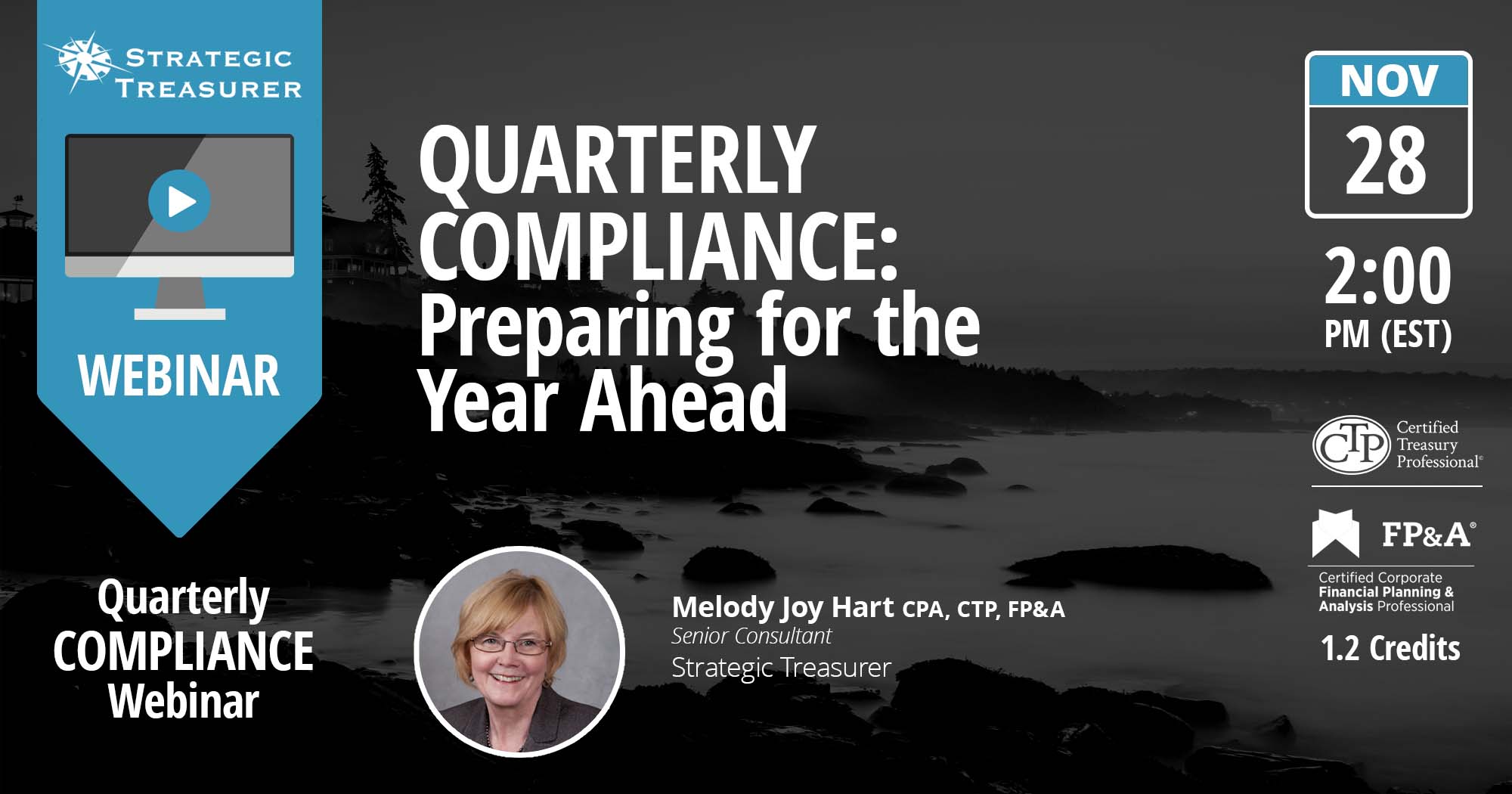 Preparing for the Year Ahead [Quarterly Compliance Webinar]
As 2017 comes to a close, treasurers need to be prepared for the upcoming compliance changes.
With SWIFT CSP attestation due on 12/31/17 and many other standards coming to fruition in early 2018, there is a lot to look forward to. This webinar will focus on the European General Data Protection Requirements (GDPR) and what it means for corporate treasurers around the world. We'll discuss the background of this requirement, what's required, and how it will impact your day-to-day life.
During this session, we will went over the other upcoming changes included SWIFT Customer Security Programme (CSP), Section 385, and the new FBAR requirements.
Make sure your treasury department is ready for what's ahead and register to join us today!
*Please note, at this time webinar replays are not eligible for CTP or FP&A re-certification credits.