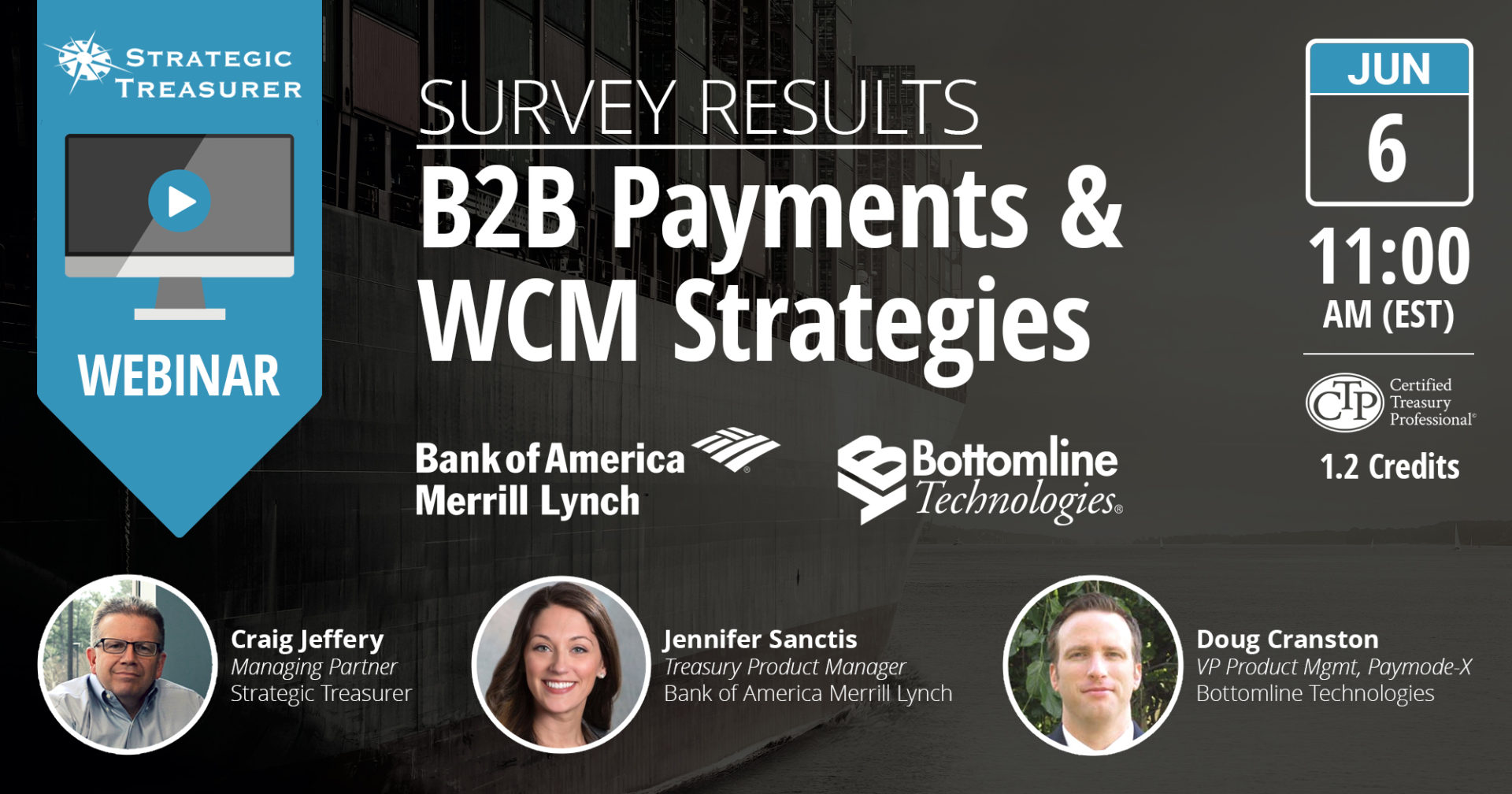 Survey Results: 2017 B2B Payments & WCM Strategies [Webinar with Bank of America Merrill Lynch & Bottomline Technologies]
During this webinar, we will go over some of the major takeaways from one of our biggest (and also brand new!) surveys of the year. Learn what others are doing in regards to B2B Payments and working capital management.
See more results here.
*Please note, at this time webinar replays are not eligible for CTP or FP&A re-certification credits.