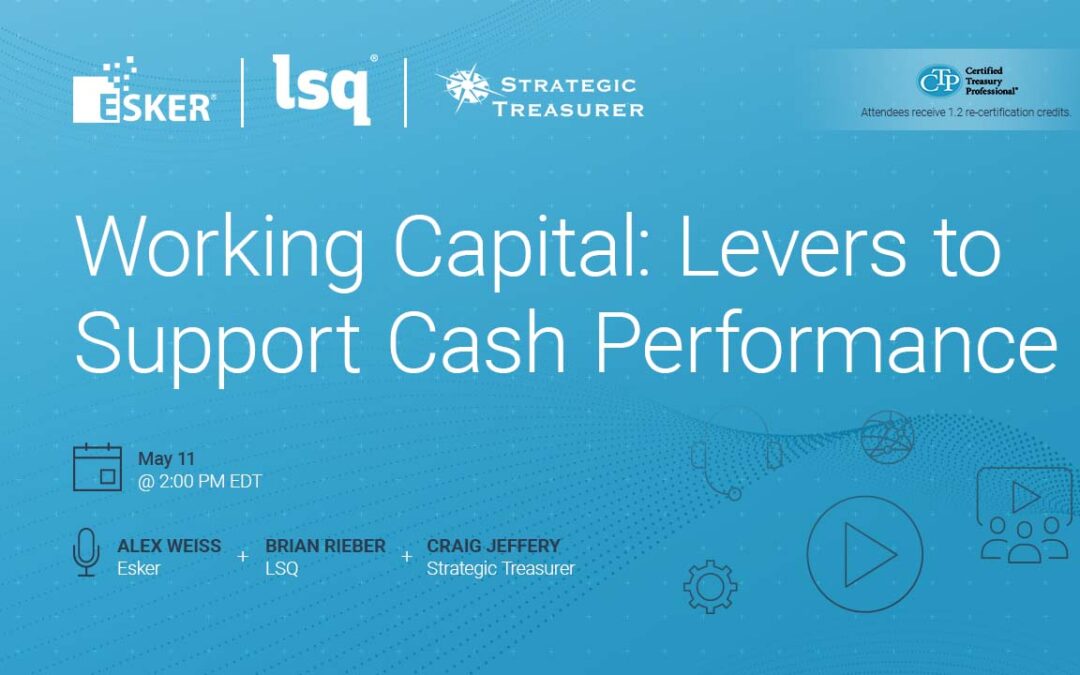 With interest rates rising and other factors creating a complex economic environment, managing the cash conversion cycle and working capital efficiently is a major challenge for many organizations. While cash is always a priority, it's often difficult to track and improve liquidity. This webinar will discuss ways of leveraging technology and using efficient organizational strategies to manage working capital effectively even with limited human resources. Topics covered will include the following:
Measuring what matters.
Building bridges internally.
Gaining exposure to payables and receivables departments.
Tools that allow you to move quickly.
Benefits of joint software and finance solutions.