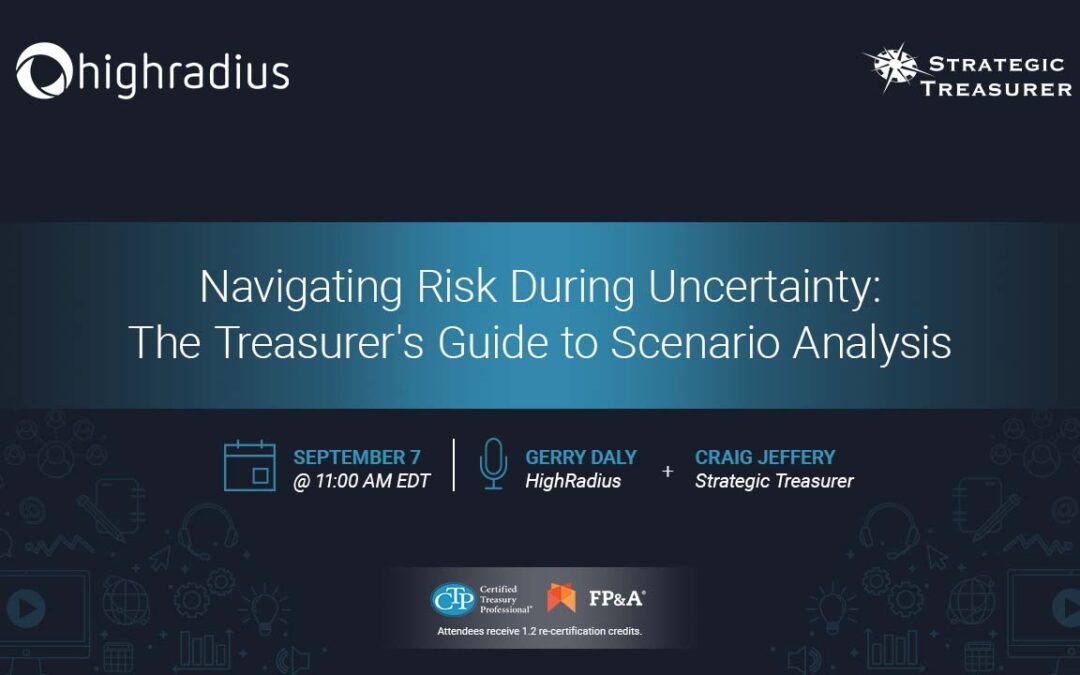 During uncertain times, treasury teams must be on the frontlines to plan for business continuity by monitoring external factors such as seasonality, currency fluctuations, and broad economic indicators. Forecasting cash flow and strategic planning have never been more important.
A mature scenario analysis process is crucial to successfully mapping a course of action in this fluid environment. This strategic approach allows treasury accurate insight into how crises will play out and how your environment and key factors may change over time.
Key Takeaways:
Understand the impact of scenario analysis while preparing a cash forecast.
Learn how to examine the business levers available under best-case and worst-case scenarios.
Know how to leverage predictive analytics to generate reliable scenario models.