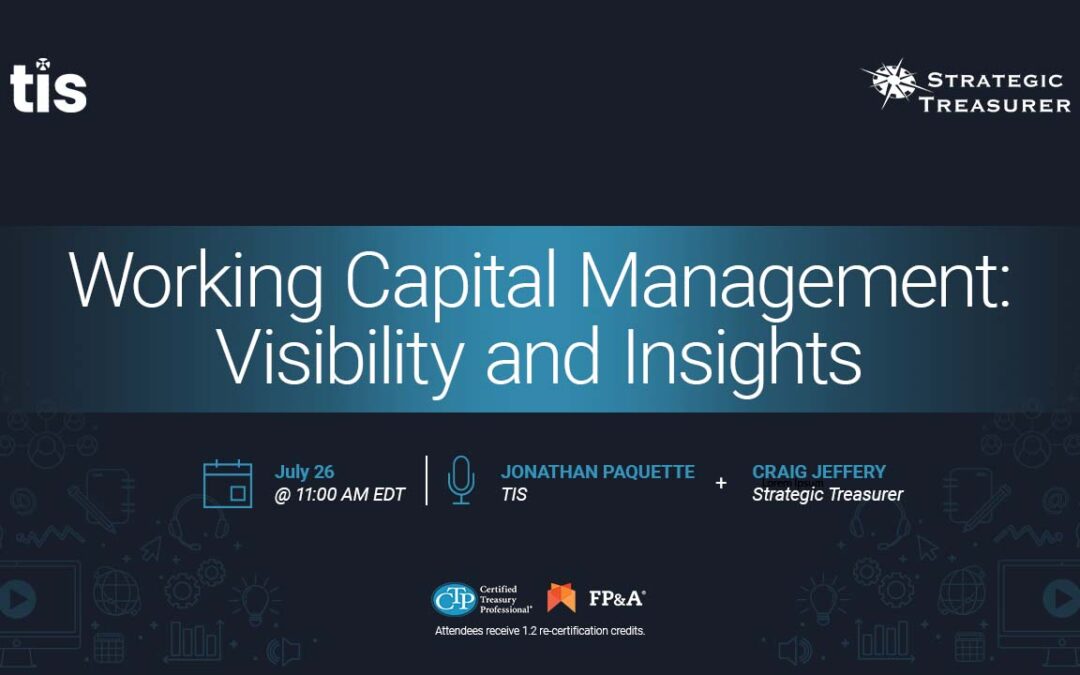 All leading organizations manage working capital intentionally. This is often part of the overall liquidity management process. Given that this requires looking at many different systems, data points, and responsible leadership, gaining visibility and a unified look at an organization's liquidity and working capital can be a challenge.
Priorities must come before proper action on working capital and liquidity management. Proper prioritization requires insights, and insights require visibility across cash, accounts receivable, inventory, and accounts payable.
This session will offer a macro view of improving working capital and liquidity management through comprehensive visibility, common goals, consistent metrics, and a unified approach.
CPE credits:
1. Examining the role that comprehensive visibility plays in improving working capital and liquidity management.
2. Understanding the importance of common goals and consistent metrics as they pertain to improving working capital and liquidity management.
3. How a unified approach helps achieve improved working capital and liquidity management.
Field: Finance – Technical