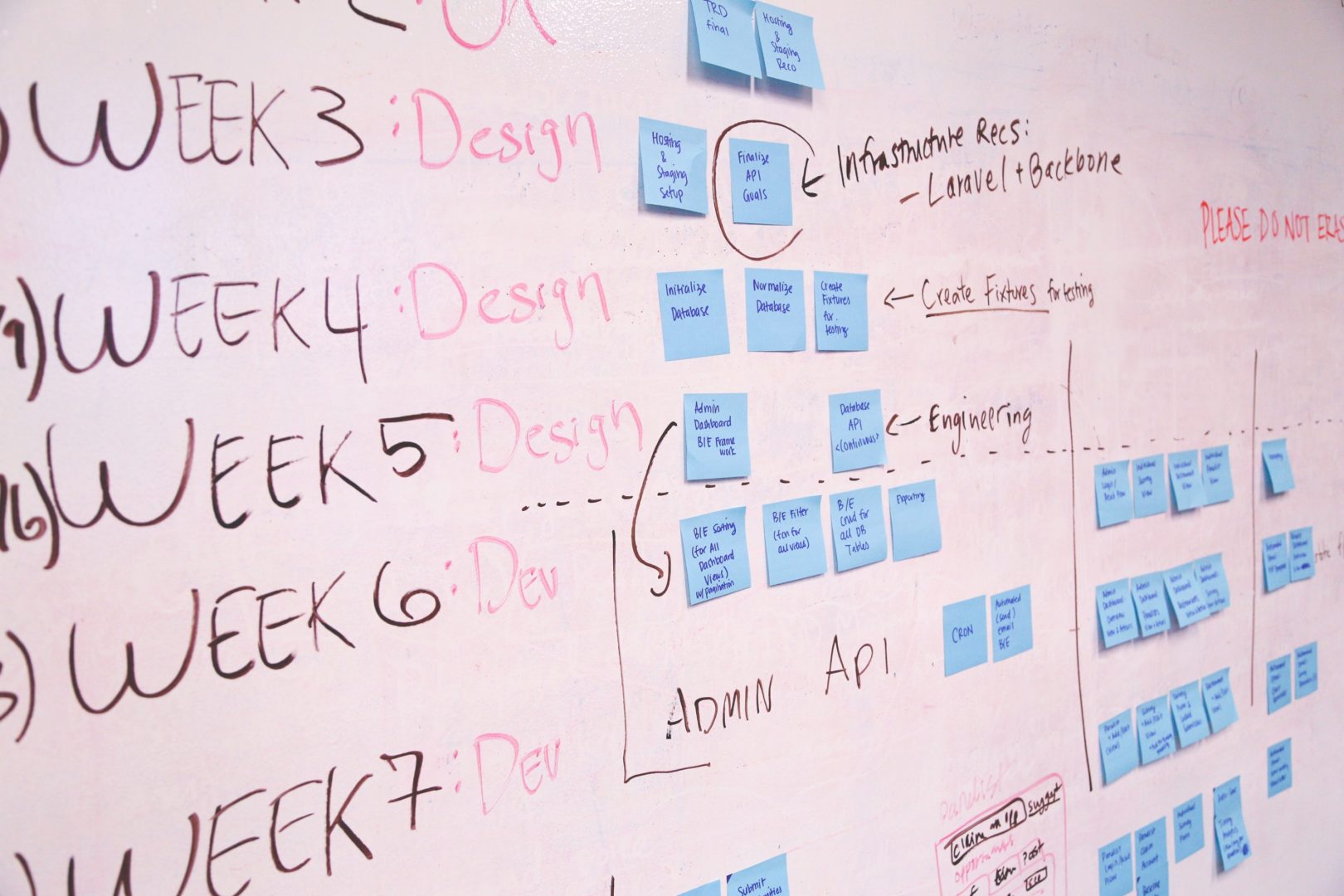 There are many different areas over which treasury has influence. Treasury's responsibilities can include the selection and implementation of technology, liquidity and cash management, investment management and payments, and compliance concerns. Since treasurers have influence over multiple pieces of the business, they are often considered the steward of financial assets for initiatives, actions, and plans. When it comes to a TMS project, treasury is therefore at the helm as they encourage collaboration across departments.
Where Treasury Stands
While there are still over one third of firms who continue to use Excel as their primary treasury tool, the majority of organizations utilize a dedicated treasury system. The strain and unstable operation of Excel as a company grows and accounts increase oftentimes justifies a TMS implementation. The use of installed and SaaS-based systems is split between 34% SaaS and 30% installed, but the majority of new sales are SaaS. Interestingly though, only 40% of those that had a TMS were using more than 80% of their functionalities. This means that most organizations are not utilizing the full functionality of the systems they purchased. Corporations need to make sure that they understand the functionalities and scope of a TMS. Implementation is a time-consuming process, so treasurers will want to ensure that they are investing wisely and receiving the highest return on their investment.
Challenges to TMS Implementation
While there are several TMS implementation challenges that treasury must confront, comparing treasury's expected challenges to their actual challenges highlights significant deviation in two main categories; effective communication with vendors/support teams and sticking to the implementation roadmap.
Corporations consistently underestimate the time and effort that a TMS implementation will take. While the clear majority of organizations (72%) expected their TMS implementation to be completed in nine or fewer months, the reality was that 52% of implementations took at least nine months or longer (half of those still undergoing an implementation had already passed beyond the nine-month timeframe). One of the key success factors in a timely and effective implementation is therefore strong project management and communication. Some might find that using project management software could help to make management more effective on any project.
Implementation Pain Points
In the pre-planning, one of the biggest problems is sizing the project internally and externally. Corporates often struggle with their position in the market space. A company's size will determine its technology needs, therefore scaling where the company is internally and externally helps set realistic expectations. It is also important to identify internal stakeholders. Treasurers should consider with whom they have conversations. IT, Legal, Tech- they all need to be a part of implementation conversations.
There are a few useful resources in a TMS implementation. The first is using process maps in information gathering. They do not have to be beautiful, but treasurers need to go through the process of identifying current challenges and key stakeholders. The second is a technology map. Understand all the technology touchpoints, continually looking ten steps ahead. Finally, communication around ROI is imperative. The organization needs to understand the purpose and the value of the new systems.
In managing RFP, corporates often have a hard time understanding all the vendors in the space as growth happens. Taking the time to understand the inventory of vendors in the space is essential, even if it is challenging and takes time. Have a plan for the process and solutions for when hurdles arise. Finally, collaboration and communication are challenges that must be addressed.
The Project Management Process
Now let's turn to the workflow. When looking at the project management process, the starting point is project initiation, followed by a planning phase, build (and that includes development configuration), a validation process (always key for new work that is being done especially when looking at a system), and finally the go-live and closing/monitoring processes.
As treasurers look at their resources, which are typically limited in a treasury environment, they want to make sure that treasury is investing in a system that will help them do their job better and faster. In an ideal situation there will be a project manager to assign work. What is preferable is an internal project manager that has knowledge of the operations. That would be an ideal fit. If there is not an internal project manager that has knowledge of the organization, the next resource would be IT. This could be helpful since IT understands the technology that is already utilized. Depending on the size of the project, it is also wise to assign a subject matter expert from treasury onto the implementation team.
Another key component is progress checks. These represent a temperature check on where the team is as the plan and requirements are being built. Also important is the communication planning. Make sure the members of your organization that are going to have an impact are included.
Project Initiation
The initiation phase is where leadership commitments come in, which is critical. Creating a project charter is a great way to write out resources and goals. Assign people to work on this project and draft a scope of the work. What is the size of the project? And again, think about requirements. If the organization is fortunate enough to have an organization with a business analyst, then leverage that individual. Having solid requirements will get the organization to the finish line in a way where everyone feels that the money spent on the TMS was worthwhile in driving the business forward. Early engagement is also key so that everyone can continue to add support throughout the project.
Planning
Planning is probably the most critical phase, as this is where scope is locked down. All of the requirements should be matched to a technical design. This is also where treasury will go through an RFI or RFP process with the TMS vendor, a critical component of this planning phase.
In the planning phase, confirm the roadmap for current and future work. This can be about the business processes and the technical process. What this will do is help make sure that the strategy of the treasury organization is clearly reflected in where the process is and where it is going to be. This will also help to drive how to get there, for instance what types of functional and technological requirements are going to be necessary during the implementation phases. During the planning it is necessary to spend a lot of time understanding those elements.
Resourcing is important as well. During this phase, costs will be locked in. If there is an ROI that needs to be put together, it will be built out here. Also, any of the financial and strategic benefits that are going to come from the TMS implementation should be mentioned.
Earlier we mentioned looking at the current and future state map. When looking at scope considerations there is going to be a treasury technology stack. This could include analytics, reporting, system and business processes, connectivity (internal and external), and data and data architecture. There will also be banks, data aggregators, trading platforms and settlement systems. Do you need to map and transform that data? How is it being loaded? What are the storage components? All of these elements need to be considered as part of the planning.
Finally, treasury will lock down the implementation, communication, and risk plans and finalize the training approach. There will also be time spent identifying what the static data needs are and doing some pre-planning around that. As a side note here, one key to successful communication is regular and productive meetings. A structured and organized meeting that goes through project plans, gaps, and resource needs can really guide the planning process.
Building
The "build" stage is going to include any development and configuration. With a TMS this will include loading static data, going through access and security, and configuring that environment. Potentially it will work as an isolated system or in an ideal situation, this system will be enabled to feed data across banks, accounting platforms, internal reporting systems, as well as any file aggregation activity. This is where there is a lot of work implementing the technology stack and going through unit testing. In this phase it is wise to have fully developed business test cases for UAT and regression, and have all scripts aligned with the requirements.
Validating
In this stage, all requirements must be validated. Have a traceability matrix to ensure that the system delivered everything that was expected and that the data is flowing properly through connected systems. During this process, identify what test cases to use, how to document them, and consider future audits. Some point along the way the system will be audited and the test plans will need to be handed over for review. Build out the cutover and back out plan.
Go-Live
This is where the cut-over plan is implemented as the project goes into a period of warranty/ production support. Depending on the complexity of the implementation this could last for 30-60 days. This also includes transitioning to production support. During that time, the project team will be at the ready and the production team will also be involved. Treasurers will be communicating across departments to make sure that everything is running smoothly.
Monitor & Support
Finally, look at the lessons learned and who the owners are going to be for the live system (this may shift from implementation). Recognize and reward the implementation team, have a formal close process so that everyone knows that the system is fully in production, and continue to communicate well. Optimize the system and six to twelve months after the project closes, bring some of those key voices back to see how expectations meet reality. Identify any gaps, review any patches, the IT calendar, and the vendor's update calendar. Make sure everyone is aware of upcoming challenges.
Annually do an assessment, bringing the functional members back to review any enhancements and see if there are any functionalities that need to be added. Make sure to annually audit the system, update policies and procedures, etc. Finally, make sure that the bank account information is continually updated.
Key Takeaways
Plan early, then execute. Treasury is the steward over the organization. Make sure everyone understands the value that a TMS will bring to their part of the organization. Don't rush the RFP process and adequately prepare for how long it will take to implement. Do your homework around your technology stack so that you only get the functionalities that you need. A TMS can be a wise investment for many organizations, but its implementation will be enhanced by strong project management.