Webinars
Register for our upcoming complimentary webinars below. Each webinar is approved for 1.2 CTP and 1.2 FP&A re-certification credits where noted.
No Results Found
The page you requested could not be found. Try refining your search, or use the navigation above to locate the post.
Sign-up for first notice about our upcoming webinars
Webinar Replays
At this time, only live webinars qualify for CTP and FP&A re-certification credits. We have heard your requests and are working to implement a system where you can receive credits for replays. Thanks for your patience!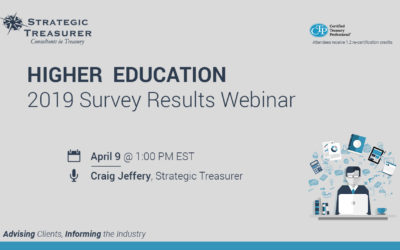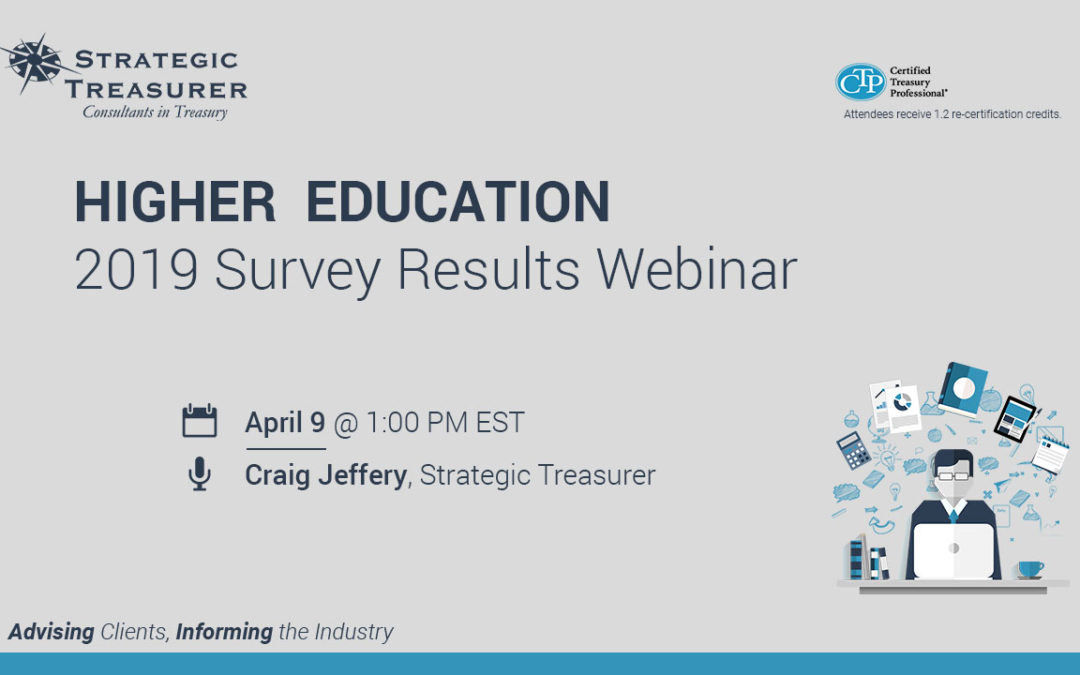 This newly revised survey, now in its 3rd year, is specifically oriented towards treasury and finance practitioners operating within the realm of Higher Education. The aim of this research is to identify the specific drivers, challenges, and other factors impacting both private and public universities heading into 2019.
Request Future Webinar Topics
Past Webinars
Take a look at our past webinars here. You can request the deck and see a recording of the webinars. Unfortunately at this time, these webinars are not available for CTP recertification credits.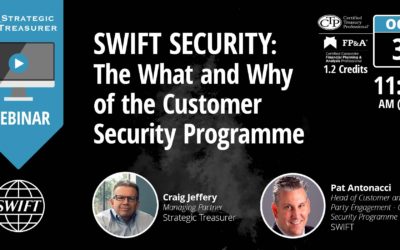 View this webinar for the latest updates on SWIFT's Customer Security Programme (CSP) including the core elements needed. This presentation will be presented with SWIFT.