To better support the industry's professional development, Strategic Treasurer offers 1.2 CTP credits for select on-demand webinars and from 0.5 to 1.2 CTP credits for Treasury Update Podcast episodes when an accompanying quiz is taken and passed (80% or higher). Webinars and episodes with available credits are located on this page. The quiz link is in each post.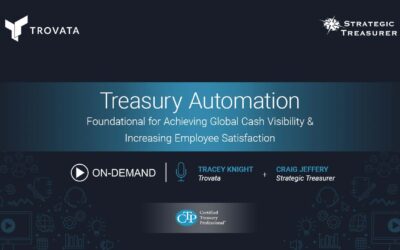 Within our increasingly digital world, the volume of bank data continues to grow exponentially. To gain critical visibility into your cash flow and to position your organization for growth, it's becoming imperative to establish a baseline of automation for your treasury department. In this session with Tracey Knight, the VP of Client Success at Trovata, discover how you can empower your team to perform more strategic analysis that propels your business forward while increasing both visibility into your cash flow and team satisfaction and retention through innovative automation technologies.
Treasury Update Podcast Episodes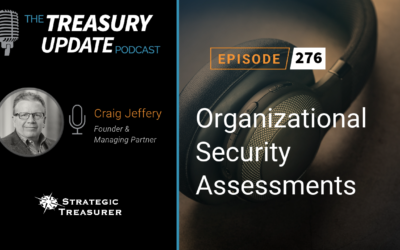 Are you contributing to the security of your organization? Are you aware of your role? In today's episode, Craig Jeffery, Managing Partner of Strategic Treasurer, shares insights and explores common testing exercises, the evolving security landscape, and practical recommendations for IT and treasury professionals. He also discusses the concepts of "Red Team" and "Blue Team" in regard to security, and how they play a crucial role in keeping your defenses current.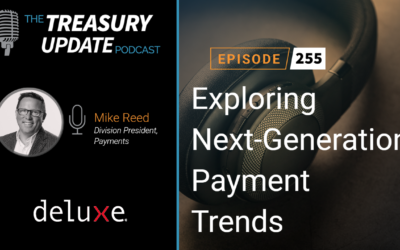 Tune in to this discussion of trends, data, and industry statistics that shed light on the overall payer/payee experience and the transformative potential of next-generation payments.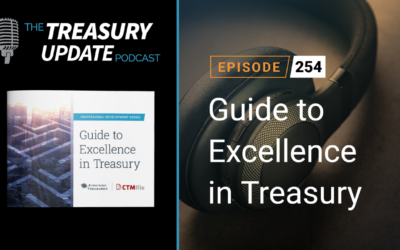 Whether you're aiming to become a treasurer, have just landed the job, or have held the position for years but are still seeking ways to improve and grow, this guidebook should have some ideas that will help you and your organization thrive.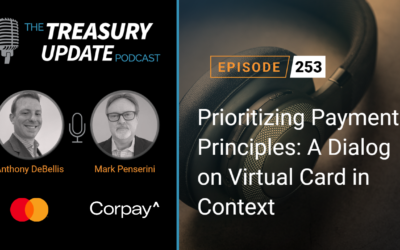 What point of emphasis for payments should a corporate payment professional focus on in 2023? In this podcast, Anthony DeBellis, VP of Product Management at Mastercard, and Mark Penserini, VP of Partner Management at Corpay talk with Craig Jeffery and share their thoughts on payment security, access to cash, and virtual cards. Listen in to learn more.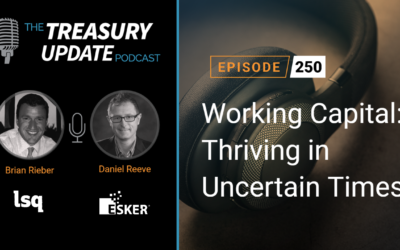 Until recently, it was relatively easy to borrow capital and increase inventory to avoid global supply chain issues, but things have changed. While you may have been able to accurately forecast demand, were you planning for the drastic rise in interest rates that have occurred in recent months? Is your working capital plan adjusting? In this episode, Craig Jeffery, Daniel Reeve, and Brian Rieber get together to discuss the macroeconomic, geopolitical, and trade situations surrounding working capital and the financial levers you should be aware of moving forward.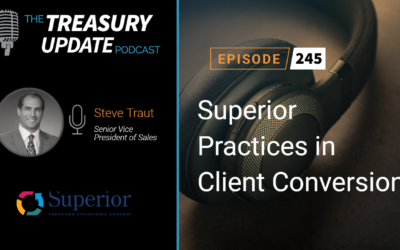 In this episode of the podcast, Craig Jeffery of Strategic Treasurer and Steve Traut, SVP of Sales at Superior Press, have a discussion on best practices in client conversion. Steve walks us through several client conversion case studies.