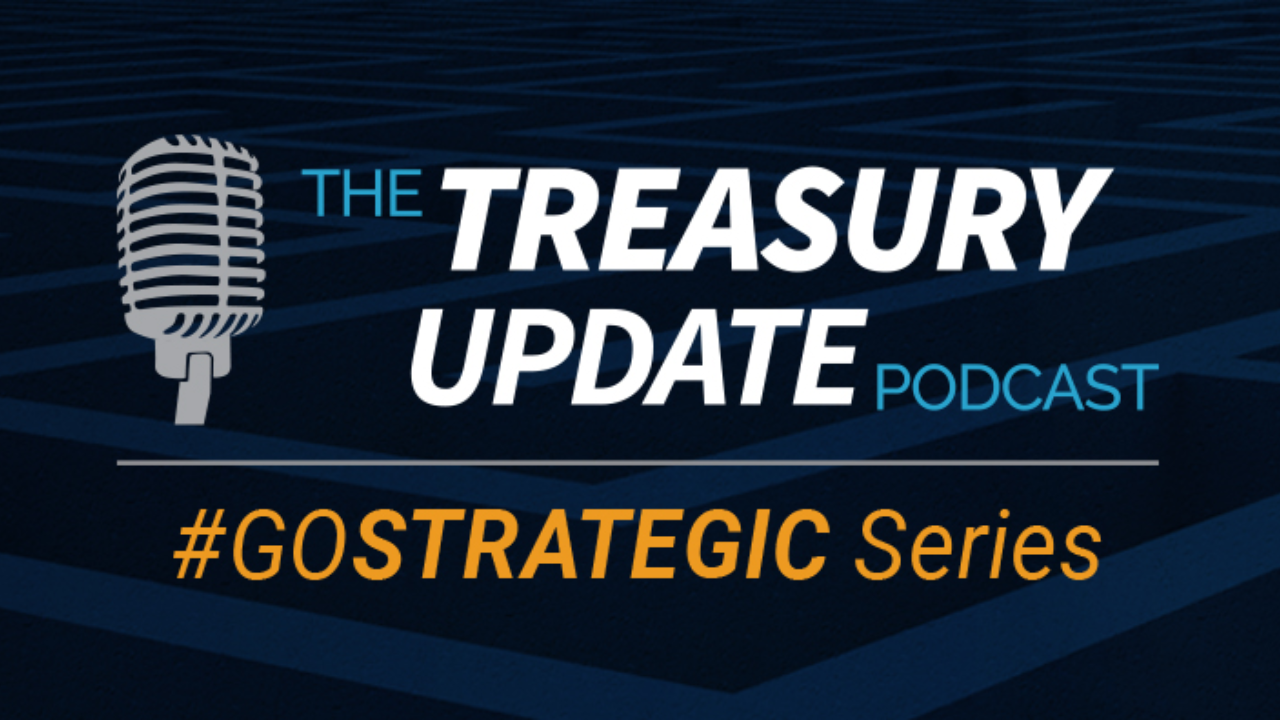 #GoStrategic Series
A Treasury Update Podcast Series
A part of the Treasury Update Podcast, the #GoStrategic series covers a wide range of topics with a focus on how organizations can go strategic. This includes freeing up the organization from operational activities in order to make more time for plans and activities that are considered strategic.
This series will showcase how to create value for organizations by leveraging more data to make better decisions, recognizing processes that can be further automated or managed by a third party, and building internal and external relationships to move the organization forward.
Topics of discussion will include:
Managing relationships with banks and vendors

Optimizing domestic & international bank fees and merchant card processing
Handling compliance issues such as FBAR and secure email
Ensuring the security of people and payment processes stays current
Establishing a planning cadence and structure
SESSIONS MENU
What It Means to Go Strategic
Domestic and International Bank Fees
Solving for Transparency with Merchant Cards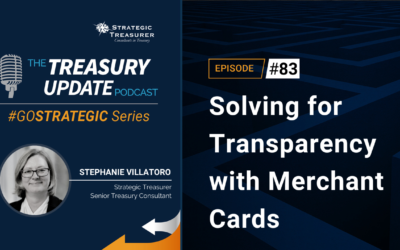 On part 3 of the #GoStrategic series, Host Craig Jeffery talks with Senior Treasury Consultant Stephanie Villatoro on the challenges of merchant card processing. They discuss why transparency to the fees are often misunderstood resulting in overlooked payments. Listen in and learn what you and your organization should look out for using this revenue collection stream.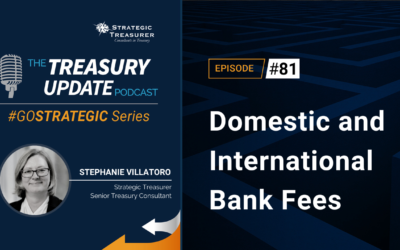 Managing bank relationships is an integral piece of treasury management and it impacts multiple areas globally. On part 2 of the #GoStrategic series, Host Craig Jeffery catches up with Senior Treasury Consultant Stephanie Villatoro to discuss bank fees on both an international and domestic level. Topics of discussion center around cash management services, merchant cards, credit, foreign exchange, and bank relationships. Listen into this insightful discussion to learn more.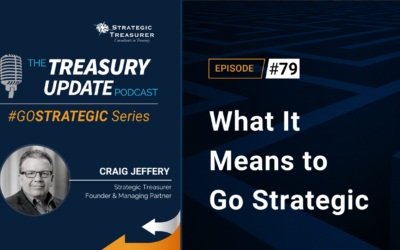 Managing Partner Craig Jeffery of Strategic Treasurer kicks off the new #GoStrategic series with part one on what it means to go strategic. He provides an overview on why this series is relevant to treasurers and treasury leaders in 2020 and beyond. Topics of discussion focus on three success factors including creating structure around planning, eliminating operational and repetitive tasks, and relentless disciplining on achieving treasury goals. Listen in and enjoy the entire series.