Now Live | 2023 Treasury Technology
Complete our 2023 Treasury Technology survey today! This survey gathers valuable data regarding practitioners' views, actions, uses, plans, and experiences with treasury management systems and other forms of treasury technology.
Your feedback enables us to share current and accurate information on the present state and future technology needs of treasury in the midst of a rapidly changing environment
Only those who complete this brief survey will receive the results report.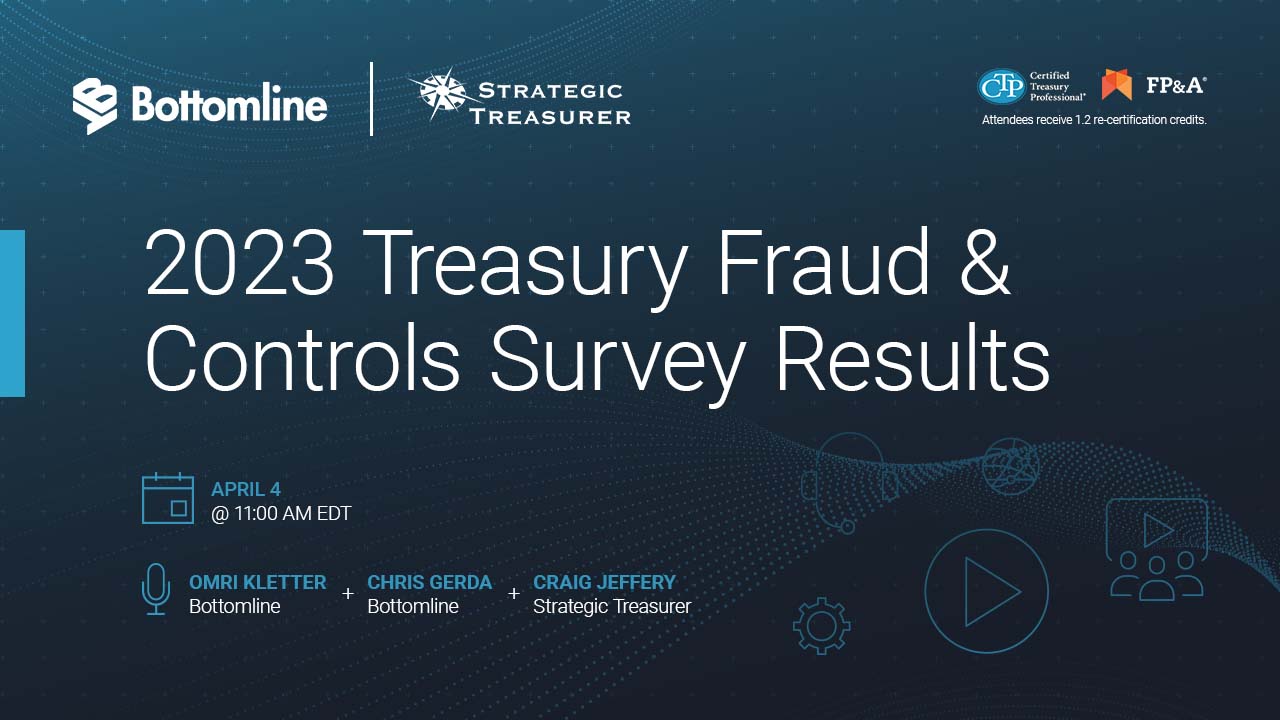 2023 Treasury Fraud & Controls Survey Results
The Treasury Fraud and Controls Survey studies the current state of fraud experience, security measures, and plans for the future. The 2023 results provide valuable data on multiple elements impacting corporate fraud and security, including most commonly experienced fraud types, trends in control measures and training policies, investment plans for prevention and detection technology, and more. This webinar will highlight and discuss some of the key findings from this year's research, covering topics such as the following:
• Views of the fraud threat level and corporate security position
• Fraud types and rates of loss and attack
• Security practices and controls employed
• Types of cyber security technology currently employed
• Expected investments in security & fraud prevention technology
1.2 CTP and FP&A re-certification credits and 1.2 CPE credits available
April 4 at 11:00 AM EDT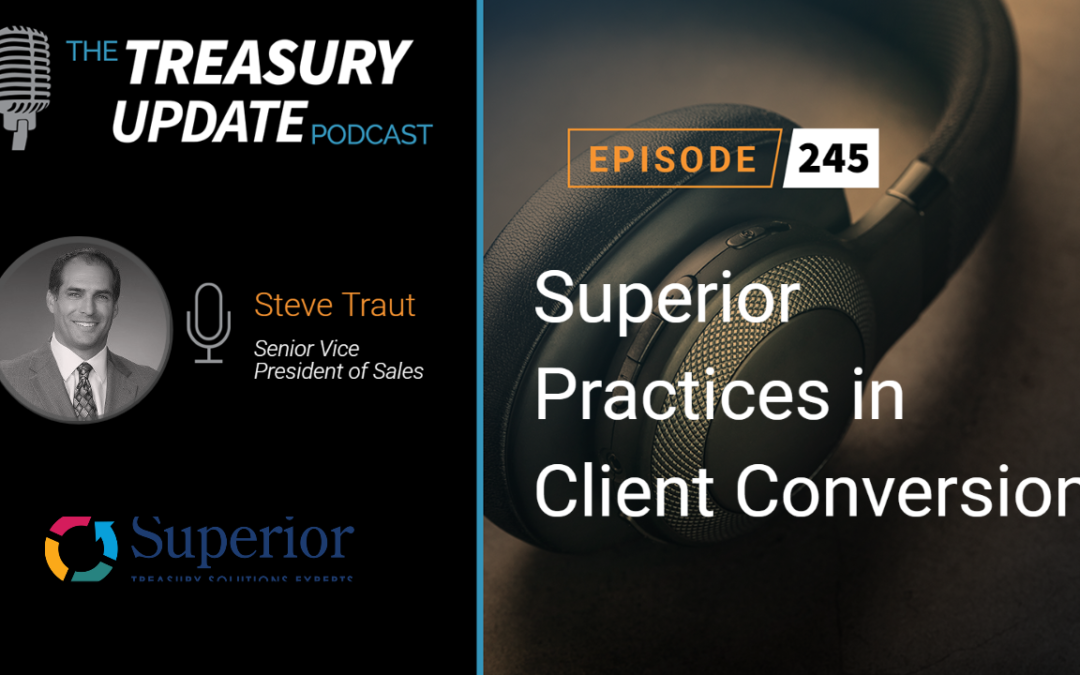 In this episode of the podcast, Craig Jeffery of Strategic Treasurer and Steve Traut, SVP of Sales at Superior Press, have a discussion on best practices in client conversion. Steve walks us through several client conversion case studies.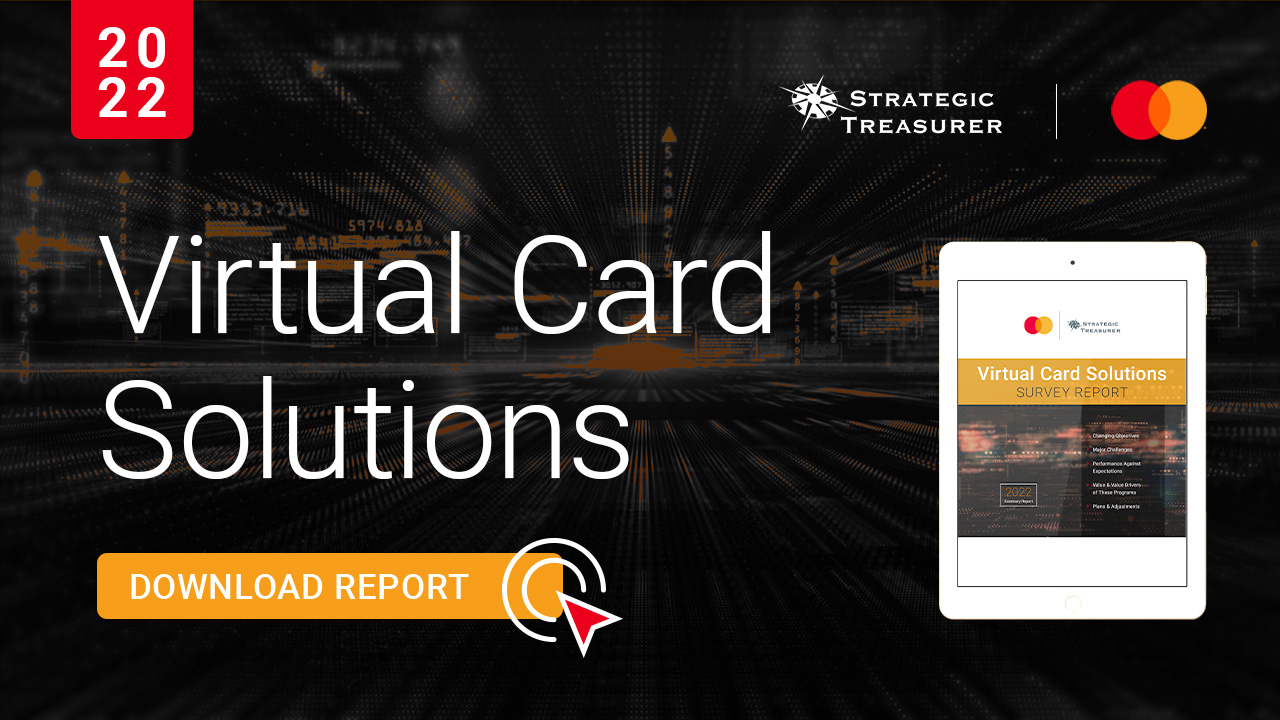 Virtual Card Solutions Report
In a growing environment of electronic payments, organizations are seeking ways to make safer, faster, and more efficient processes where visibility and value are increased and exceptions and challenges are diminished. The 2022 Virtual Card Solutions survey, presented with Mastercard, offers a comprehensive evaluation of virtual card programs and performance by organizations along with expectations and plans for the future.
Our mission is to elevate & enhance the practice of treasury by advising individual clients & informing the industry at large.
Advising Our Clients.
All of our consultants have practical, hands-on experience in corporate treasury environments, having held various senior management and leadership roles in numerous industries. Being able to pull on this experience, our consultants have the ability to understand that solutions and advice must be unique and contextualized to fit your organization's specific situation. They can walk you through a customized process from beginning to end and answer any questions you have along the way.
Informing the Industry.
Informing the industry is an integral part of what drives our mission. In order for the industry to advance and stay ahead of the chaos of the environment, professionals need to be aware of the leading practices that can help stabilize their companies. We aim to fill this hole by creating our own primary market research. Using this, we are able to give relevant and up-to-date information in our webinars, reports, and visual guides. We can help you fill any gaps you might have in your company.
Global & Domestic Treasury
Financial Risk Management
Working Capital Optimization
Sign up for our newsletter here
Join our mailing list to receive the latest news and update by filling out the form below.
By filling out the form below, you acknowlege and understand you will be placed on Strategic Treasurer's email list. For more information, you can view our privacy policy here.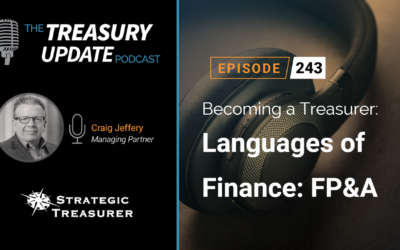 As we jump back into the "Becoming a Treasurer" series, we are launching a new sub-series where we will look at the "language of finance." Communication matters, and understanding how different groups use terms is vital for effective communication. In the Language of Finance sub-series, we will look into different terms that should be understood in order to communicate effectively with the rest of your treasury team and with others. In this podcast, Craig Jeffery and Jason Campbell talk through some of the important questions regarding financial planning and analysis. How does the language of FP&A differ from treasury? Listen in to find out.