Treasury Fraud & Controls Survey
Strategic Treasurer & Bottomline
We are asking for input on your input on fraud and controls in treasury. Complete the survey to receive the exclusive report. Complete the survey to receive the exclusive report.
Join us in our market research and take the survey today!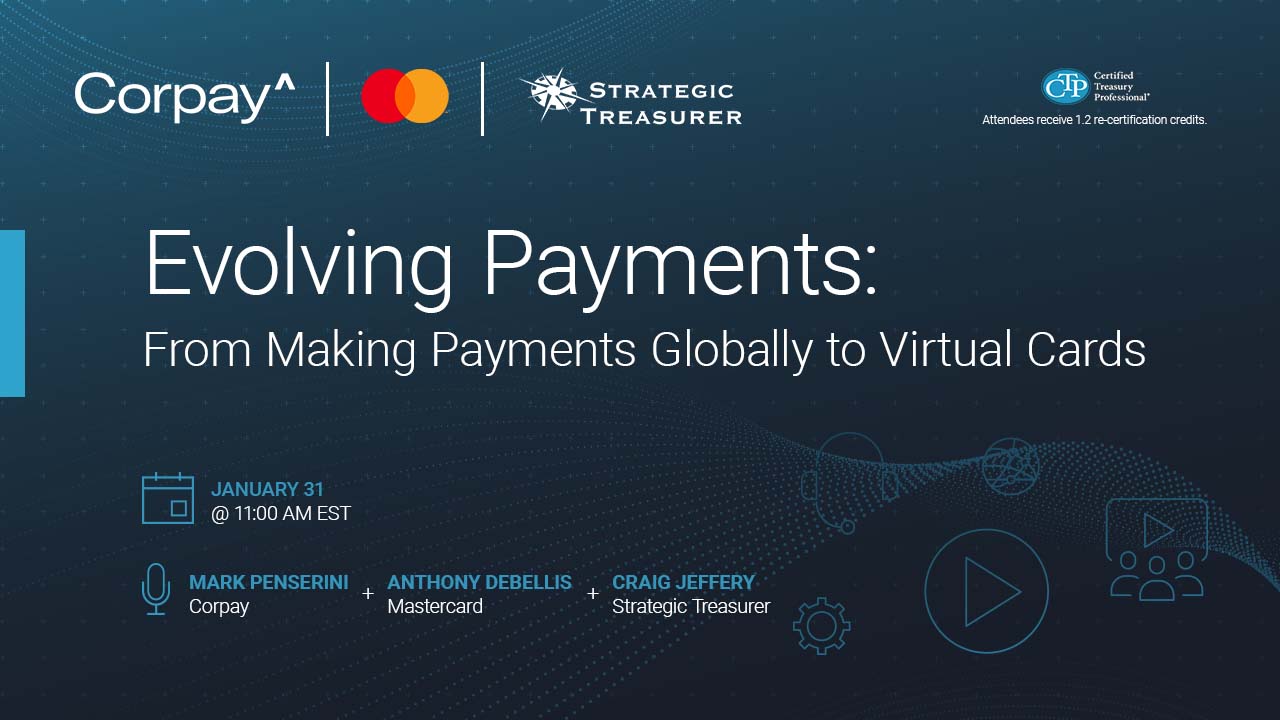 Evolving Payments: From Making Payments Globally to Virtual Cards
The payments landscape has been evolving more rapidly of late. Handling these changes has been a significant challenge, but newer payment types have also brought new opportunities and benefits. This session will cover the experiences, expectations, and plans of payment and treasury professionals. Companies are adapting in order to better manage payments across a range of geographies and currencies. Meanwhile, the scope and scale of fraud has sped the rise of virtual cards. This session will expand on the results and implications of two payment-related surveys.
1.2 CTP re-certification credits and 1.2 CPE credits available
January 31 at 11:00 AM EST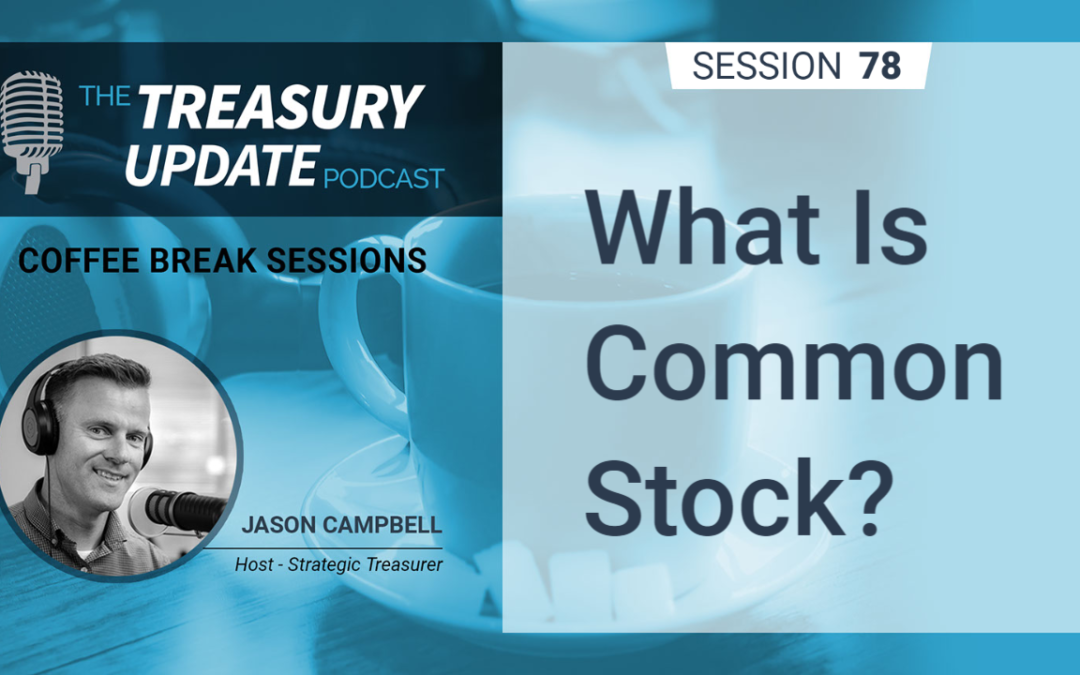 Host Jason Campbell catches up with Strategic Treasurer's Senior Advisor Paul Galloway to discuss common stock. They discuss why companies issue common stock, second offerings, and treasury stock and talk about how it's used. Listen in and learn a little bit about common stock.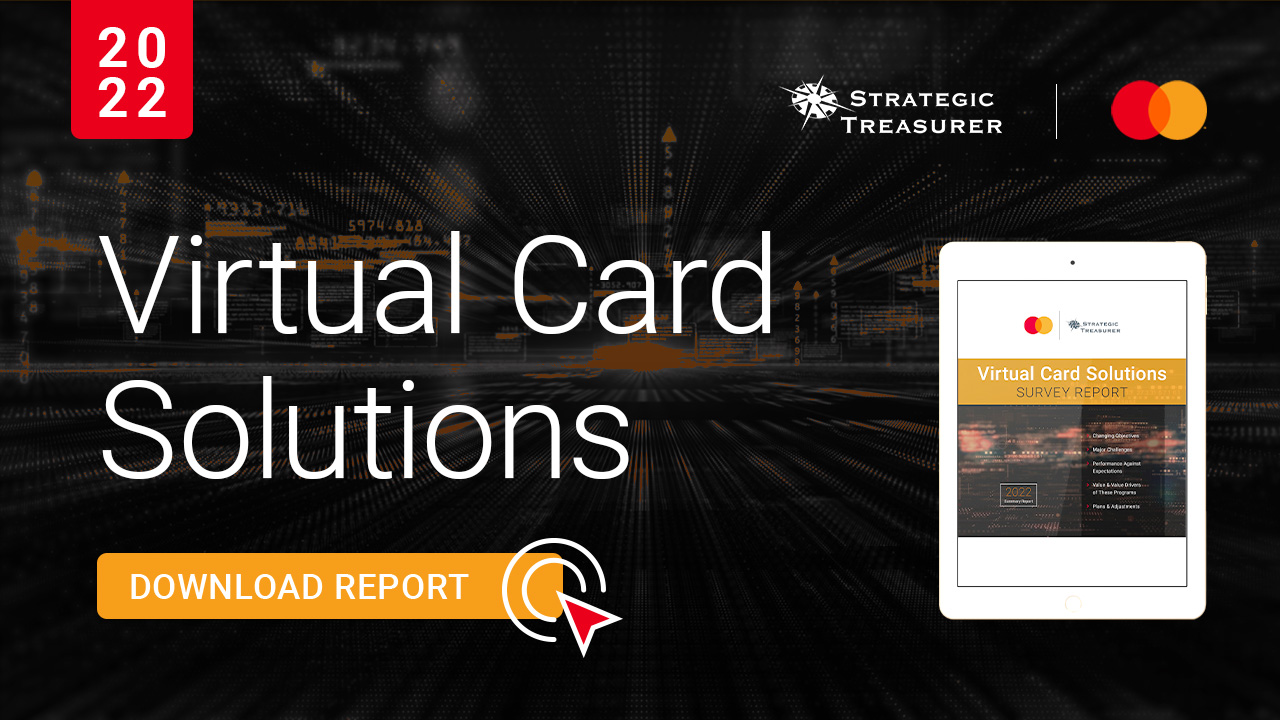 Virtual Card Solutions Report
In a growing environment of electronic payments, organizations are seeking ways to make safer, faster, and more efficient processes where visibility and value are increased and exceptions and challenges are diminished. The 2022 Virtual Card Solutions survey, presented with Mastercard, offers a comprehensive evaluation of virtual card programs and performance by organizations along with expectations and plans for the future.
Our mission is to elevate & enhance the practice of treasury by advising individual clients & informing the industry at large.
Advising Our Clients.
All of our consultants have practical, hands-on experience in corporate treasury environments, having held various senior management and leadership roles in numerous industries. Being able to pull on this experience, our consultants have the ability to understand that solutions and advice must be unique and contextualized to fit your organization's specific situation. They can walk you through a customized process from beginning to end and answer any questions you have along the way.
Informing the Industry.
Informing the industry is an integral part of what drives our mission. In order for the industry to advance and stay ahead of the chaos of the environment, professionals need to be aware of the leading practices that can help stabilize their companies. We aim to fill this hole by creating our own primary market research. Using this, we are able to give relevant and up-to-date information in our webinars, reports, and visual guides. We can help you fill any gaps you might have in your company.
Global & Domestic Treasury
Financial Risk Management
Working Capital Optimization
Sign up for our newsletter here
Join our mailing list to receive the latest news and update by filling out the form below.
By filling out the form below, you acknowlege and understand you will be placed on Strategic Treasurer's email list. For more information, you can view our privacy policy here.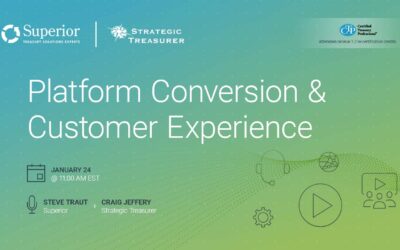 When banks undertake a conversion of systems or banking platforms, the changes can significantly impact their customers. Far too frequently, these changes lead to a less than optimal experience for many clients. Why is this so frequently the case? What can be done to make future changes (major ones) a better customer experience than historical examples? This session will explore the nature of platform changes and identify some significant leading practices to support the success of treasury system and digital platform conversion projects. This session will be presented by Superior, a leading service company that has helped many banks with their platform and client transitions, and Strategic Treasurer, a leading consultancy that has worked with companies to help manage the requisite changes brought about by bank platform upgrades.