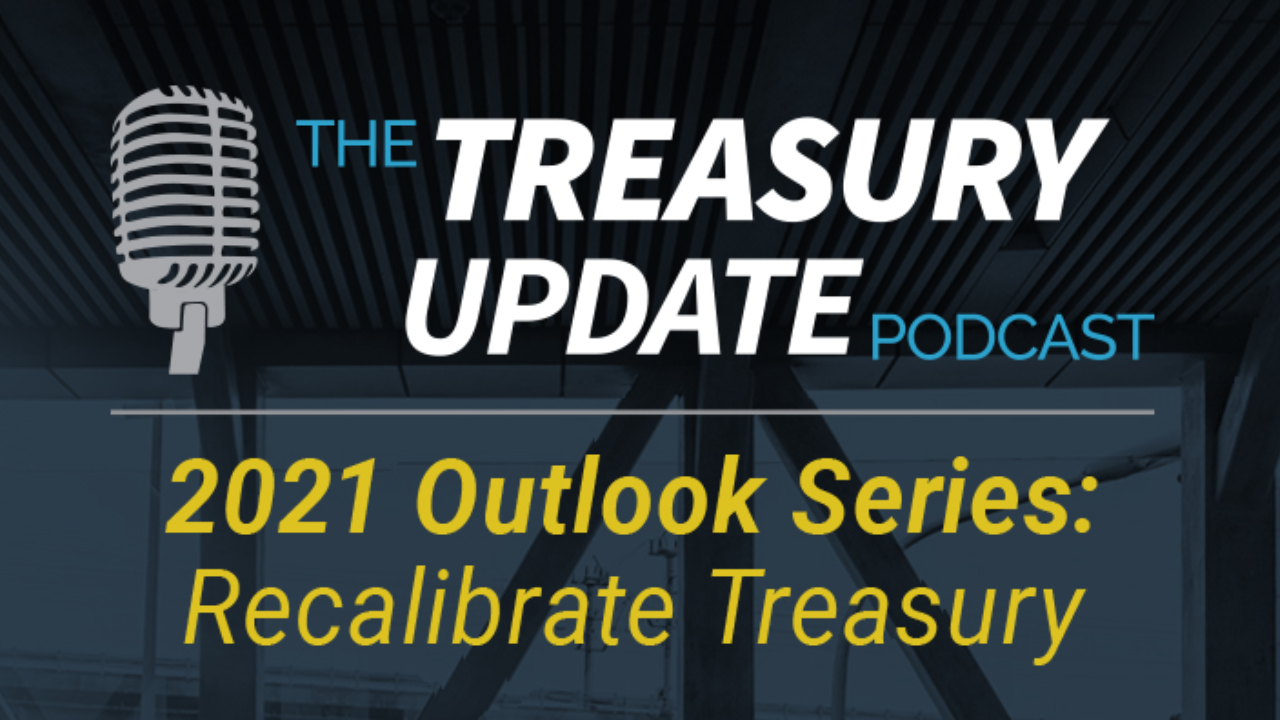 2021 Outlook Series
A Treasury Update Podcast Series
This series within The Treasury Update Podcast features interviews with treasury experts about their expectations, projections, and insights for the year ahead.
SESSIONS MENU
1 Diving into the Deep End: Talking Technology While Considering Financial Exposures – Flour Corporation
2 Treasury's Speed of Change – Ferguson plc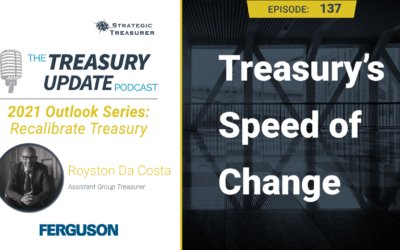 Host Craig Jeffery sits down with Royston Da Costa, Assistant Group Treasurer at Ferguson plc, for a wide-ranging discussion around physical and virtual learning environments, seismic shifts in technology and processes, escalating cyberattacks, and the drive towards greater transparency in today's treasury environment.
On this episode, Host Craig Jeffery kicks off the 2021 Outlook series with Todd Yoder, Global Director of Treasury at Fluor Corporation, for an in-depth conversation on technology, financial exposures companies are facing today, and their impact on treasury groups.