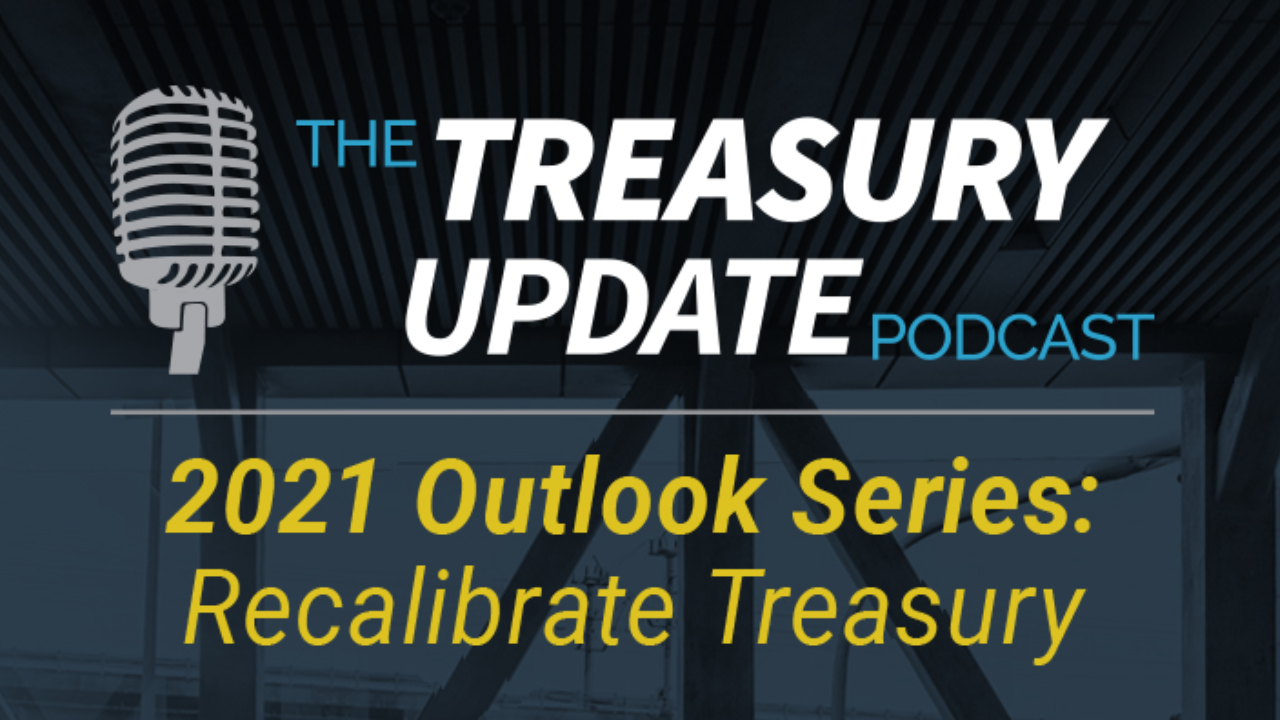 2021 Outlook Series
A Treasury Update Podcast Series
This series within The Treasury Update Podcast features interviews with treasury experts about their expectations, projections, and insights for the year ahead.
SESSIONS MENU
1 Diving into the Deep End: Talking Technology While Considering Financial Exposures – Flour Corporation
2 Treasury's Speed of Change – Ferguson plc
3 Treasury's Support of the Business – Ferguson plc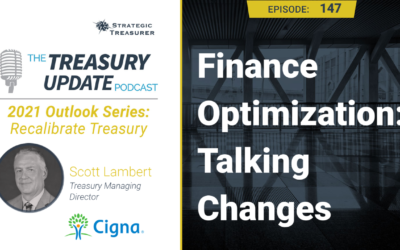 On this episode of the 2021 Outlook series, Host Craig Jeffery sits down with Scott Lambert, Treasury Managing Director of Cigna, to discuss finance optimization and treasury transformation activities across the global health service company. Topics of discussion center around hybrid workflows, payment security, data optimizations projects and technology innovations. Listen in to this engaging discussion to learn more.