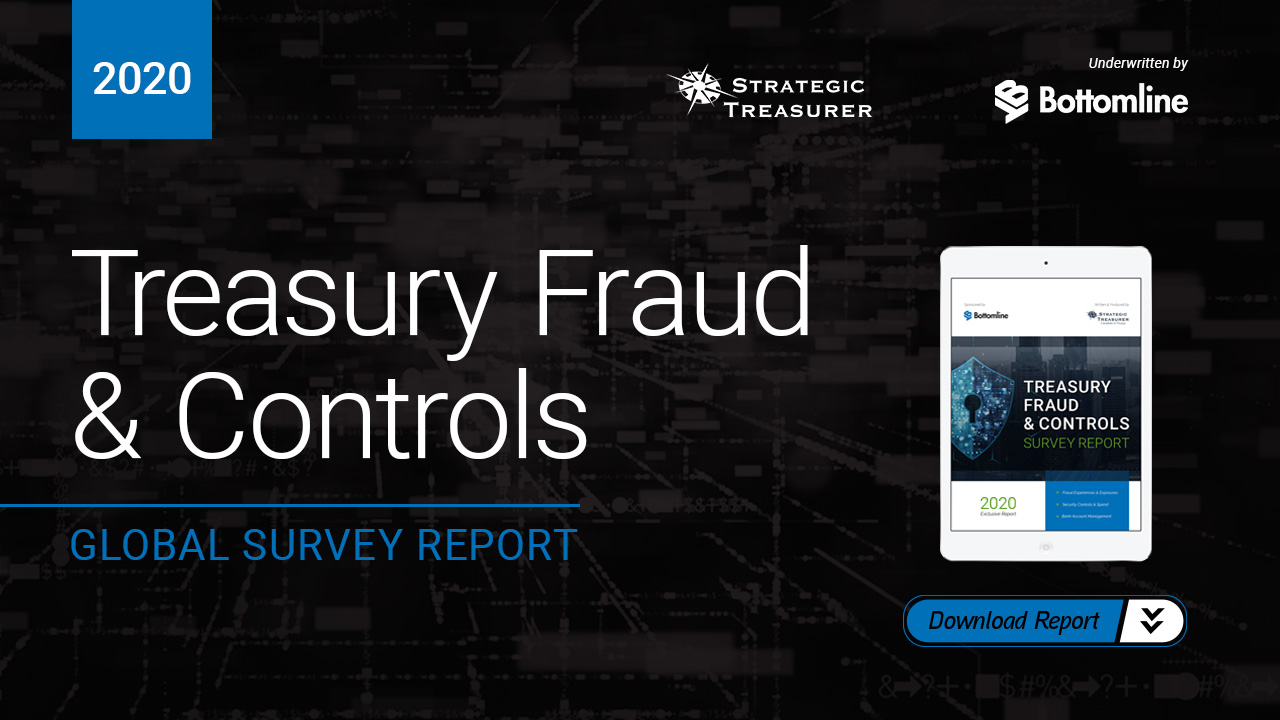 2020 Treasury Fraud & Controls Survey Report
With your help, we've consistently found that fraud is a top ranking concern for treasury. This year, as it has become a bigger issue worldwide, we discover how your experiences and practices have changed. Has your security framework been strengthened? Or are you still doing the same things, hoping you're not one of the many corporates who have suffered a loss from fraud in the past year?
Download the report today!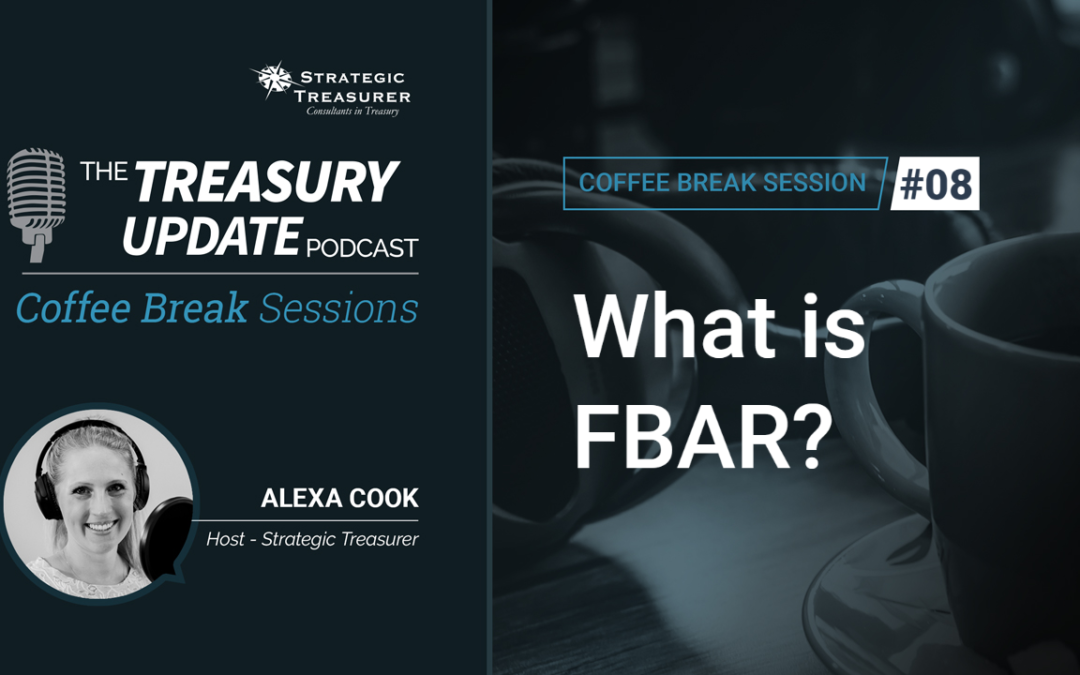 What is FBAR? Coffee Break Session Host Alexa Cook sits down with Melody Hart, Senior Consultant at Strategic Treasurer to discuss FBAR on a high level. They define FBAR and discuss who is required to file and the repercussions one can face for not filing. Listen into this short discussion on FBAR.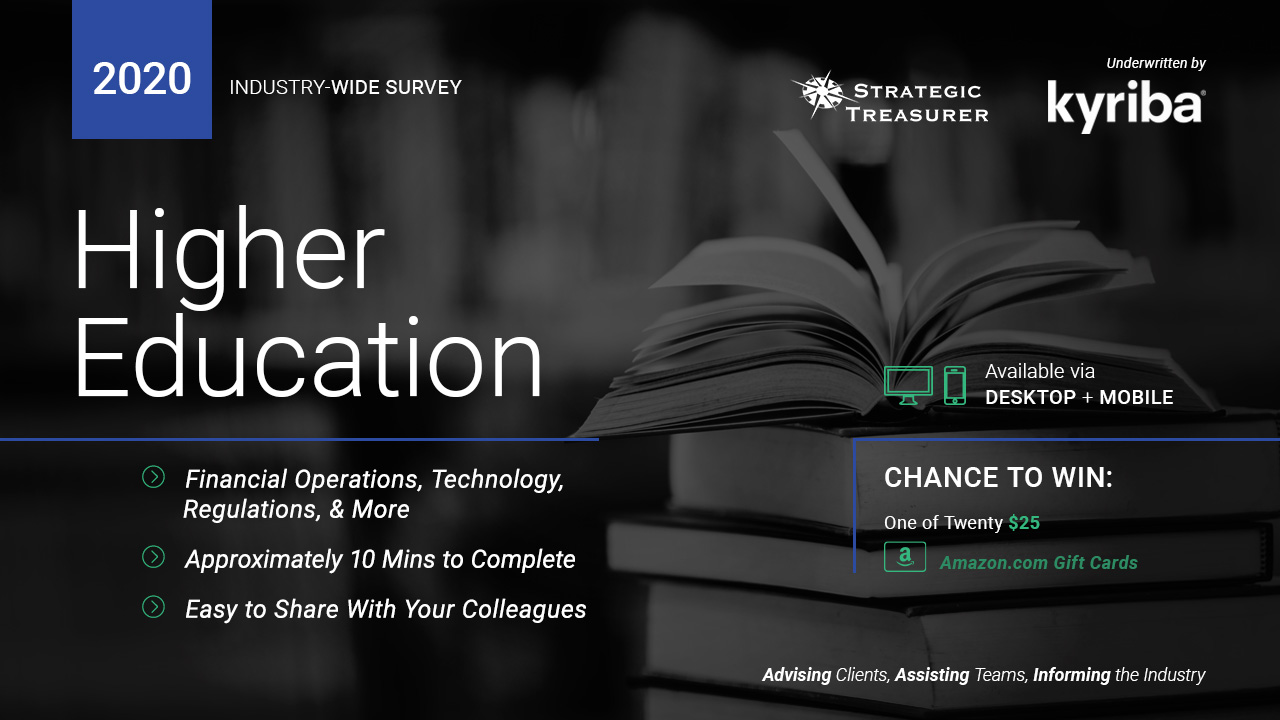 2020 Higher Education
This newly revised survey, now in its 4th year, is specifically oriented towards treasury and finance practitioners operating within the realm of Higher Education. The aim of this research is to identify the specific drivers, challenges, and other factors impacting both private and public universities heading into 2020. Topics covered include technology use, fraud and security concerns, and top compliance challenges, among other areas. Results from this survey will be compared against data obtained from the broader corporate environment to better understand how the treasury and finance functions within Higher Education differ from other industries.

Join us in our market research and take the survey today!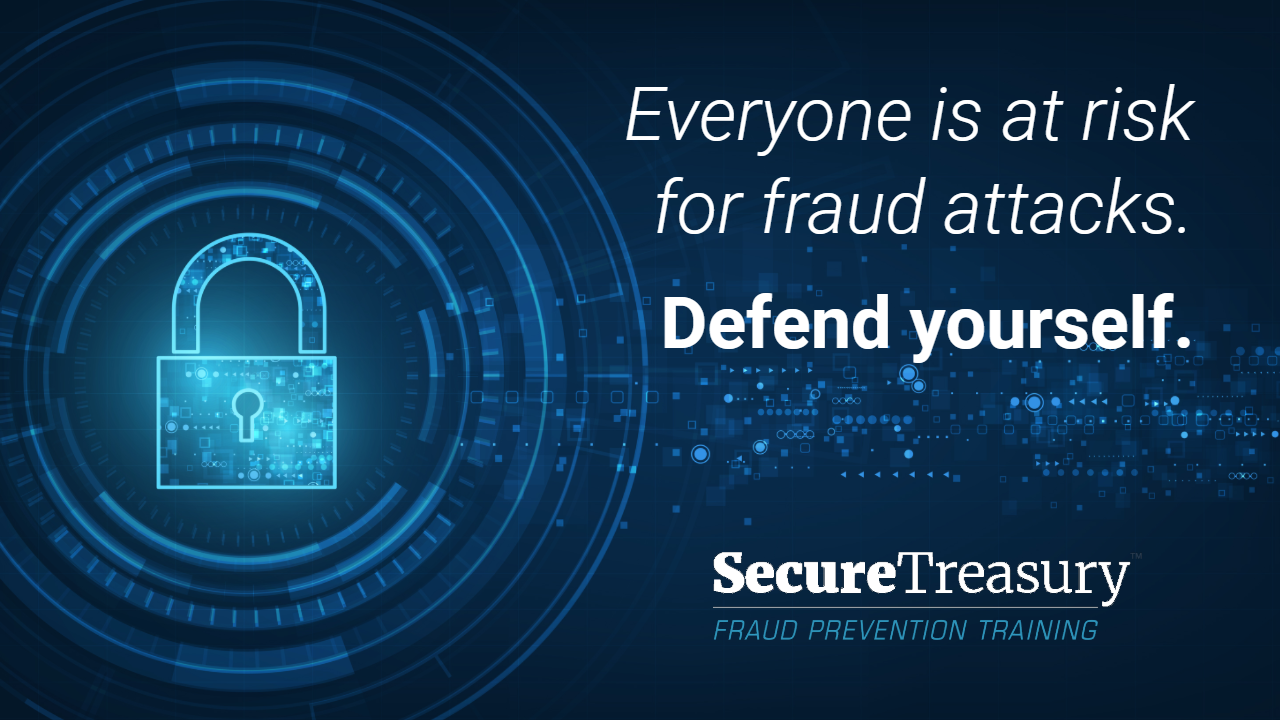 SecureTreasury

™
Without proper training and testing, employees represent a massive vulnerability in your defenses against fraud. Ensure they understand how to identify and protect against all forms of attacks.
Strategic Treasurer offers a cloud-based program, designed to reduce the risk of corporate payment fraud by educating interdepartmental staff on common approaches to fraud, areas of organizational vulnerability, and leading practices for increased controls within a complete treasury security framework.
Our mission is to elevate & enhance the practice of treasury by advising individual clients & informing the industry at large.
Advising Our Clients.
All of our consultants have practical, hands-on experience in corporate treasury environments, having held various senior management and leadership roles in numerous industries. Being able to pull on this experience, our consultants have the ability to understand that solutions and advice must be unique and contextualized to fit your organization's specific situation. They can walk you through a customized process from beginning to end and answer any questions you have along the way.
Informing the Industry.
Informing the industry is an integral part of what drives our mission. In order for the industry to advance and stay ahead of the chaos of the environment, professionals need to be aware of the leading practices that can help stabilize their companies. We aim to fill this hole by creating our own primary market research. Using this, we are able to give relevant and up-to-date information in our webinars, reports, and visual guides. We can help you fill any gaps you might have in your company.
Global & Domestic Treasury
Financial Risk Management
Working Capital Optimization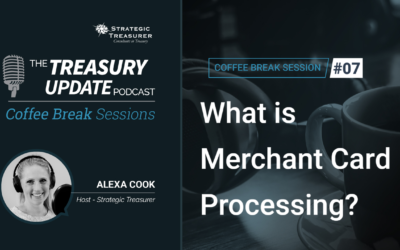 What is Merchant Card Processing? Coffee Break Session Host Alexa Cook joins Stephanie Villatoro, Senior Consultant at Strategic Treasurer to discuss Merchant Card Processing. They provide profitable insights into the overall structure of merchant card processing and why merchant cards could be beneficial to organizations. Tune-in and enjoy these bite-size conversations every first and third Thursday of the month.