NEW | Treasury Technology Analyst Report
Access your definitive guides to treasury technology. Researching new treasury and finance technology can be overwhelming. Strategic Treasurer has stepped in to help. Explore our definitive guide to the treasury technology landscape and discover detailed, data-based coverage of:
Treasury & Risk Management Systems
Treasury Aggregators
Supply Chain Finance & Cash Conversion Cycle
Liquidity Enterprise Management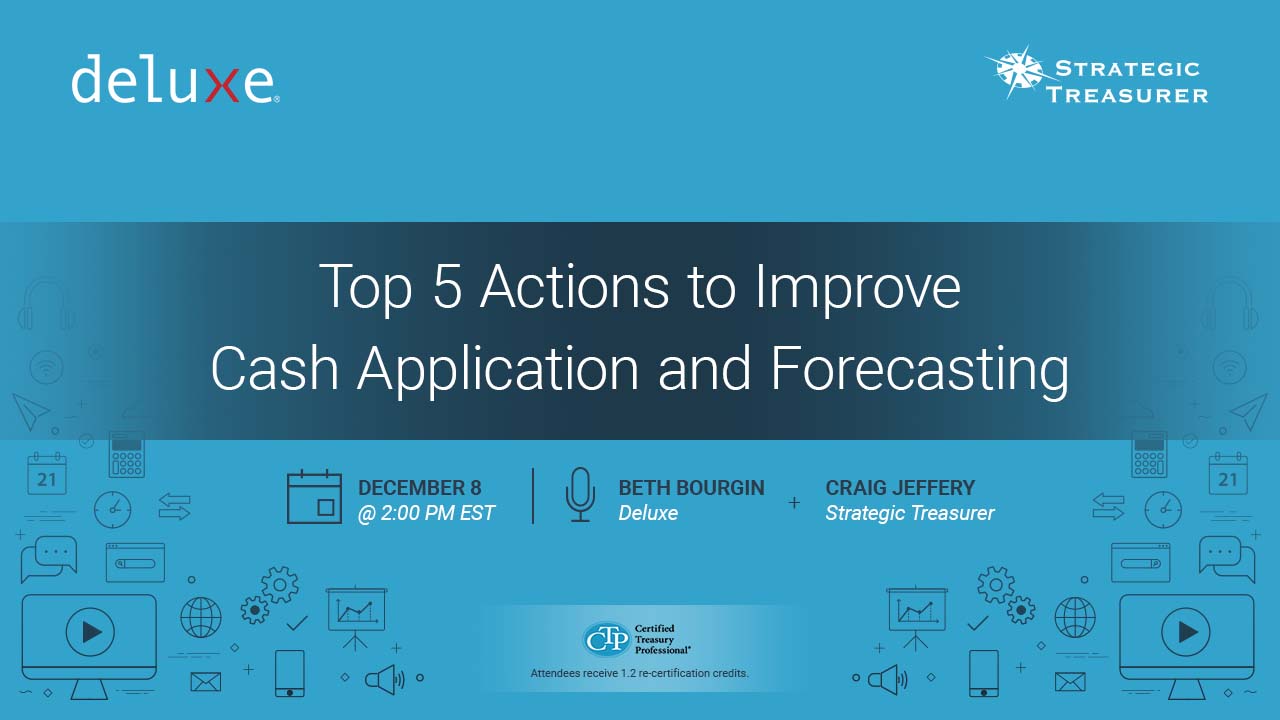 Top 5 Actions to Improve Cash Application and Forecasting
This session will cover five of the top actions companies should take to improve their cash application process and rates and tighten up their forecasting activities and accuracy.  Listen in for some key steps that you can take to up your financial game in these areas.
1.2 CTP re-certification credits and 1.2 CPE credits available
December 8 at 2:00 PM EST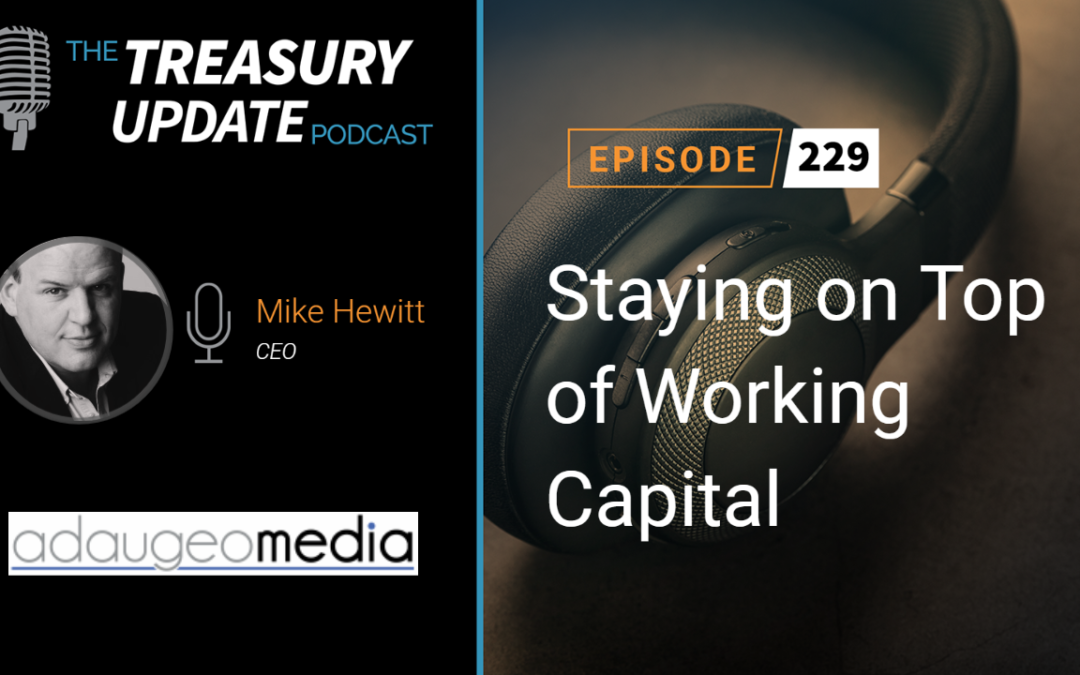 Working Capital Management is usually one of the top three focus areas for treasury in any given year. This fluctuates based on a number of factors. In this podcast, Host Craig Jeffery talks with Mike Hewitt, CEO of Adaugeo Media and host of the Working Capital Summit, about the event and how working capital and SCF are areas that treasury professionals are keen to discuss.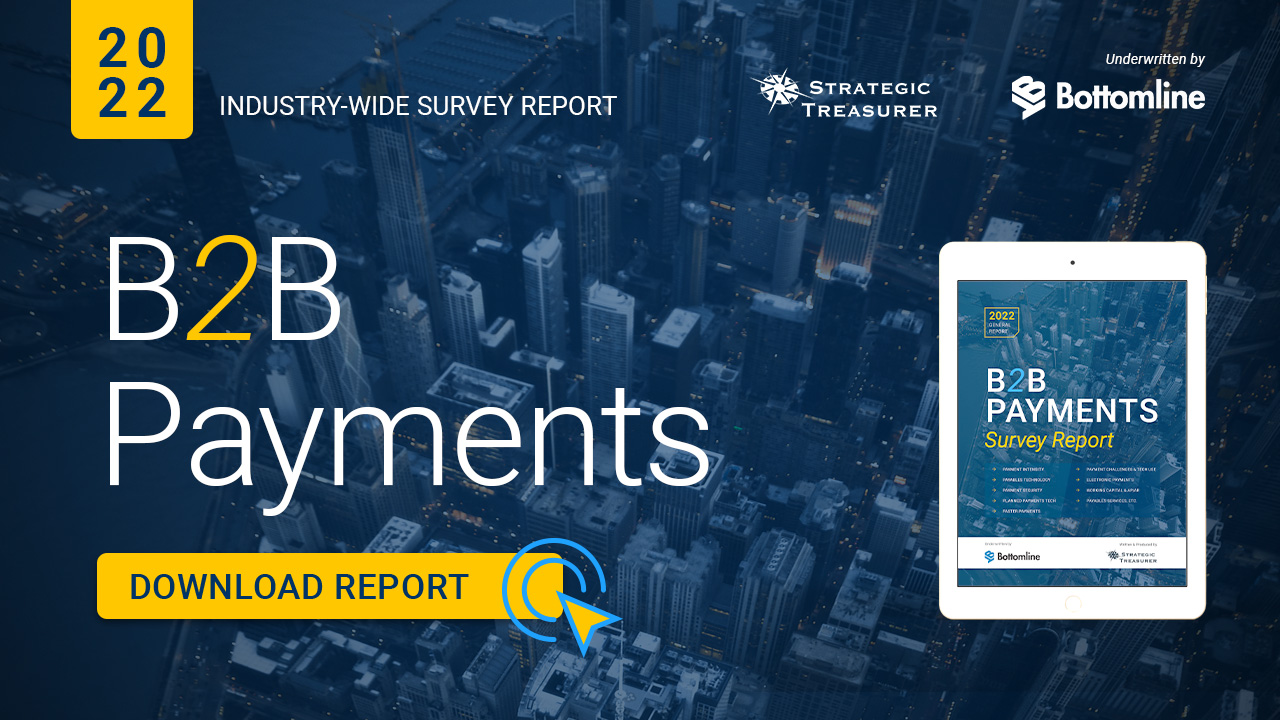 2022 B2B Payments Report
This survey, underwritten by Bottomline, sought to understand the shifting technologies, strategies, and practices used by organizations across the Business-to-Business (B2B) payments landscape. This study provides valuable insights related to the overall payments complexity and challenges being experienced by practitioners within the treasury and finance environment, and also sheds light on the unique solutions and tactics employed by organizations to optimize payment processes and maximize efficiency.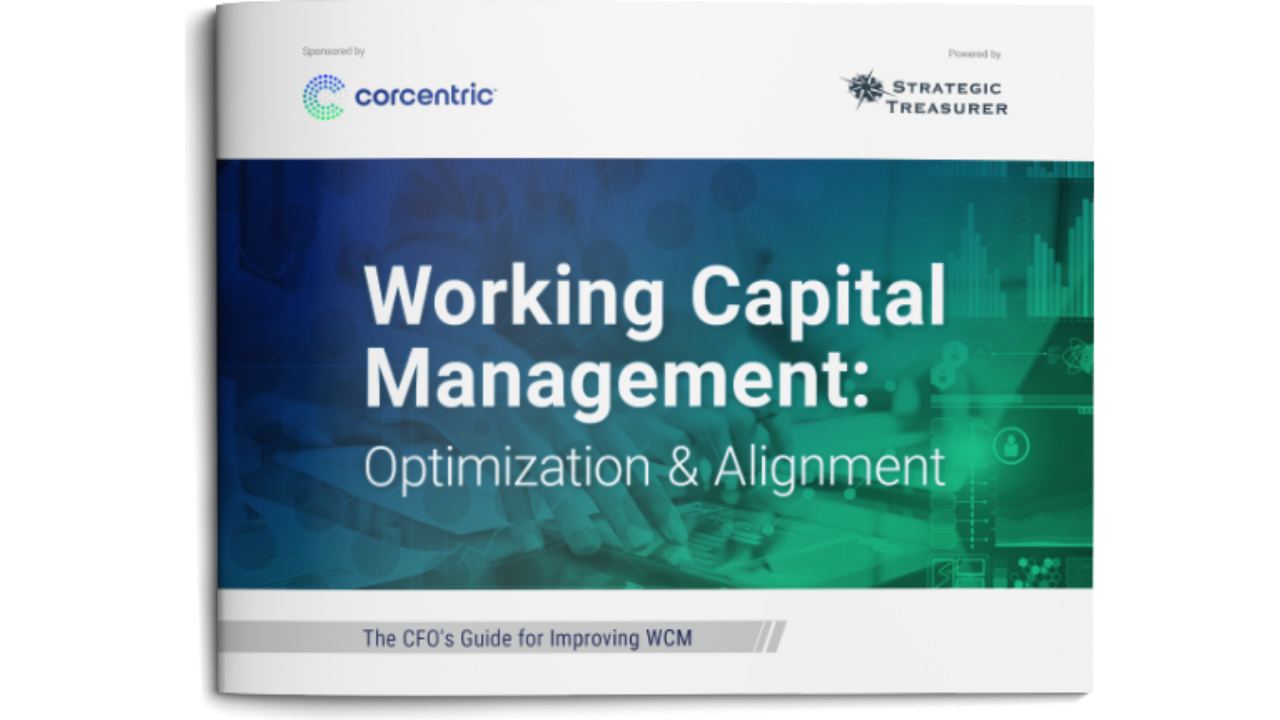 Working Capital Management eBook
This mini eBook covers the different definitions of working capital and their purposes; the appropriate aims of a working capital management program contrasted with the red herrings; stories that demonstrate working capital issues and solutions; and leading practices and necessary steps. Its guidance is aimed at helping you lead your organization into a thriving state of efficiency and excellence by optimizing working capital and aligning goals.
Our mission is to elevate & enhance the practice of treasury by advising individual clients & informing the industry at large.
Advising Our Clients.
All of our consultants have practical, hands-on experience in corporate treasury environments, having held various senior management and leadership roles in numerous industries. Being able to pull on this experience, our consultants have the ability to understand that solutions and advice must be unique and contextualized to fit your organization's specific situation. They can walk you through a customized process from beginning to end and answer any questions you have along the way.
Informing the Industry.
Informing the industry is an integral part of what drives our mission. In order for the industry to advance and stay ahead of the chaos of the environment, professionals need to be aware of the leading practices that can help stabilize their companies. We aim to fill this hole by creating our own primary market research. Using this, we are able to give relevant and up-to-date information in our webinars, reports, and visual guides. We can help you fill any gaps you might have in your company.
Global & Domestic Treasury
Financial Risk Management
Working Capital Optimization
Sign up for our newsletter here
Join our mailing list to receive the latest news and update by filling out the form below.
By filling out the form below, you acknowlege and understand you will be placed on Strategic Treasurer's email list. For more information, you can view our privacy policy here.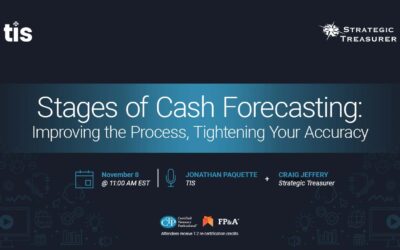 Forecasting cash flows has been one of the top two priorities for treasury groups for nearly 10 years. During disruptive times, it becomes even more important. Managements expects greater accuracy and more "scenarios," yet many treasury groups are providing less than the admitted "minimum standards." What can be done? What should be done? This session will outline the stages of cash forecasting and the foundational elements required to reach each stage – and the next level. Access to data and powerful new tools must be combined with a broader understanding of forecasting to optimize your forecasting process and accuracy.