2020 Higher Education
This newly revised survey, now in its 4th year, is specifically oriented towards treasury and finance practitioners operating within the realm of Higher Education. The aim of this research is to identify the specific drivers, challenges, and other factors impacting both private and public universities heading into 2020. Topics covered include technology use, fraud and security concerns, and top compliance challenges, among other areas. Results from this survey will be compared against data obtained from the broader corporate environment to better understand how the treasury and finance functions within Higher Education differ from other industries.
Join us in our market research and take the survey today!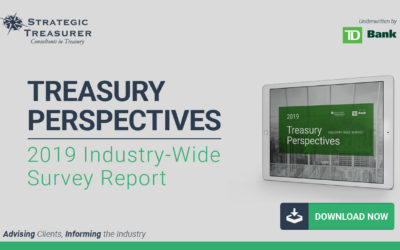 Survey Results Treasury Perspectives For the 2nd year running, Strategic Treasurer and TD Bank are proud to present the findings from the Treasury Perspectives Survey. This annual study polls treasury and finance professionals on their views regarding the economy,...
2020 Treasury Fraud & Controls Survey Infographic
2019 B2B Payments Survey Infographic
2019 Treasury Perspectives Survey Infographic
2019 Treasury Fraud & Controls Survey Infographic
Survey Results
Here you can find past survey results reports, articles, and infographics. If you can't find what you're looking for, feel free to reach out to info@strategictreasurer.com.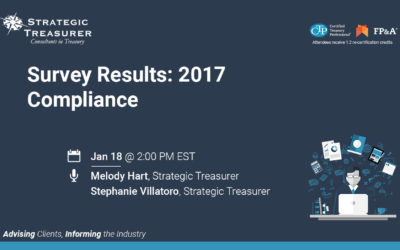 This webinar will cover highlights from the 2017 Compliance Survey that focused on FBAR and eBAM. Discussion will include trends on new and upcoming regulations including SWIFT CSP, GDPR, and Section 385 and how each will affect your company.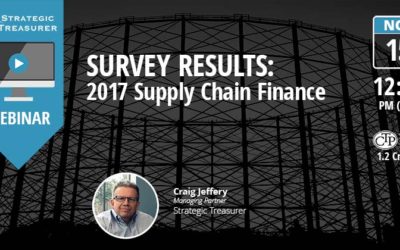 This short session, hit the highlights of the survey and helped to make them relevant for you and your company. This survey covered a range of financial supply chain activities related to both buyer and supplier operations and uncovered.
This brand new report & infographic cover several high-level takeaways from the extensive Treasury Perspectives Survey. Learn what your peers are thinking across a wide variety of topics and request your free copy today!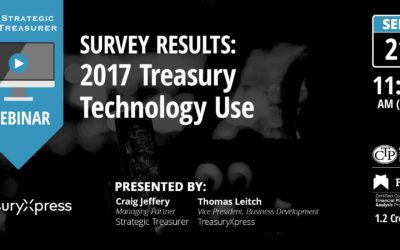 This webinar is co-presented with TreasuryXpress and discusses the results of the 2017 Treasury Technology Use Survey.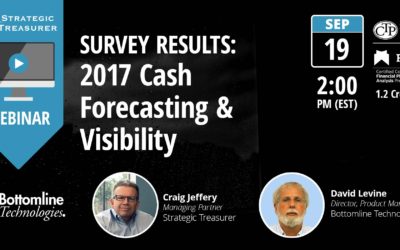 This survey, underwritten by Bottomline Technologies, included almost 180 corporations and leading banks from across the globe. Join us for some of the key takeaways from this survey including how companies plan to manage their cash reporting & forecasting activities.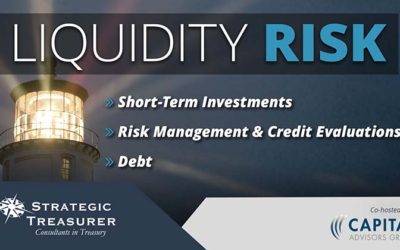 This brand new report & infographic demonstrates current trends in B2B payments and working capital management strategies. Request your free copy today!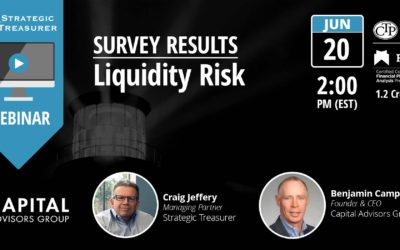 During this webinar, we will go over some of the major takeaways from one of our oldest surveys. Because this was the 8th year the Liquidity Risk survey ran, we will be able to provide valuable year-over-year data.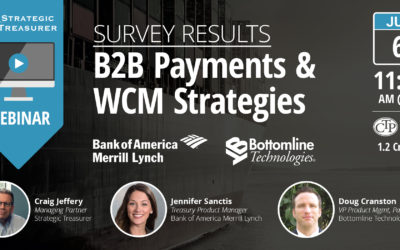 During this webinar, we will go over some of the major takeaways from one of our biggest (and also brand new!) surveys of the year. Learn what others are doing in regards to B2B Payments and working capital management.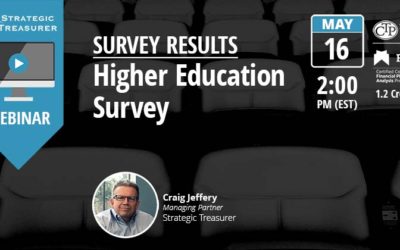 This survey results webinar goes over high-level results from our first ever higher education focused survey. Take a look at how this industry differs.
Written an Article?
If you've written an article about our surveys (or any other report we've put out) and would like to be featured here, don't hesitate to let us know! Click below to contact our marketing manager, Ky Casanova
Contact Ky