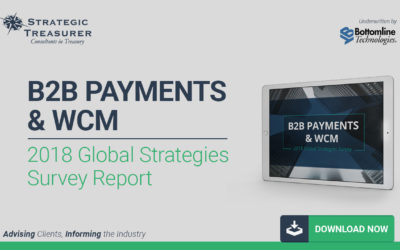 Survey Results B2B Payments & WCM Strategies Payments, especially B2B payments, are rapidly changing. Have the industry's opinions on new and emerging technologies changed? What is currently considered the "best" payment type? How does working capital affect, not...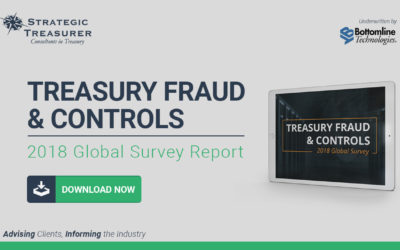 Survey ResultsTreasury Fraud & ControlsWith your help, we've consistently found that fraud is a top ranking concern for treasury. This year, as it has become a bigger issue worldwide, we discover how your experiences and practices have changed. Has your security...
This brand new report & infographic cover several high-level takeaways from the extensive Treasury Perspectives Survey. Learn what your peers are thinking across a wide variety of topics and request your free copy today!
2019 B2B Payments Survey Infographic
2019 Treasury Perspectives Survey Infographic
2019 Treasury Fraud & Controls Survey Infographic
2017 Liquidity Risk Survey Infographic
Survey Results
Here you can find past survey results reports, articles, and infographics. If you can't find what you're looking for, feel free to reach out to info@strategictreasurer.com.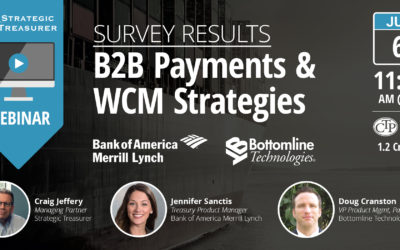 During this webinar, we will go over some of the major takeaways from one of our biggest (and also brand new!) surveys of the year. Learn what others are doing in regards to B2B Payments and working capital management.
Written an Article?
If you've written an article about our surveys (or any other report we've put out) and would like to be featured here, don't hesitate to let us know! Click below to contact our marketing manager, Ky Casanova
Contact Ky