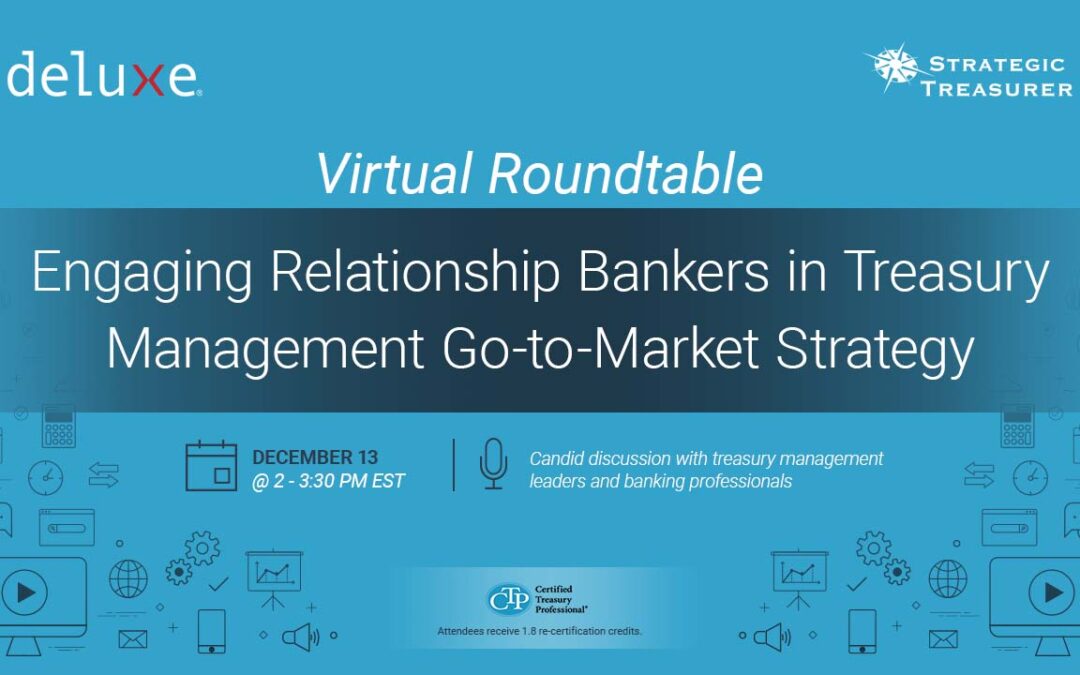 How can you build and strengthen partnerships and collaboration within the bank as you're working on go-to-market (GTM) strategies and execution? By understanding the goals and objectives of relationship banking and collaborating across teams, your bank will bridge the gap between your clients and your treasury management priorities. This growth will lead to share of mind across teams, share of access within the customer's organization, and share of relationship wallet when it comes to key banking decisions.
Our roundtable, featuring treasury management leaders and banking professionals, will discuss:
-The primary roles and objectives of a relationship banker.
-How GTM strategies complement these goals.
-Ideas to equip bankers with critical insights that open doors to deeper treasury management conversations with business owners, CFOs, and treasurers.